Risk for Infection: an exclusive collaborative platform between MHT and retirement home in France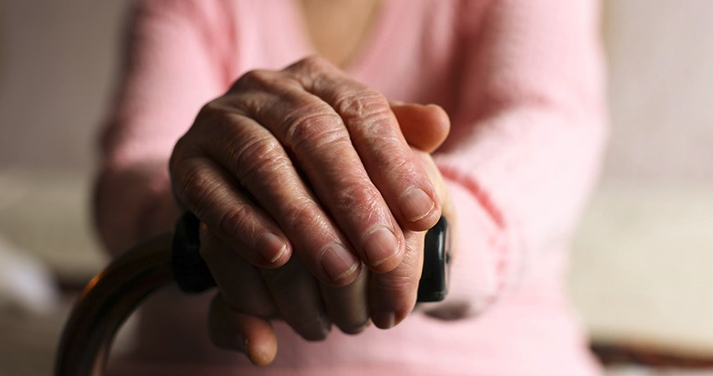 3 hospitals in Haute-Savoie, the current Léman Mont-Blanc GHT, responded to a call for projects from Rhône Alpes' Regional Health Board about the creation of Mobile Health Teams (MHT) for retirement home, in order to help retirement home in risk for infection control. In that respect, the establishment of a collaborative IT platform between MHT and retirement home should be a support to the missions of the MHT. One year after said operation, what about this platform?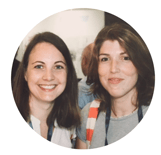 Isabelle VERDAN, a public health nurse and Docteur Julie Racaud, , a health practitioner who piloted the project on the 24 retirement home of their territory, have filled us in on this project.



How did you initiate this project?

The first task when implementing our MHT was to perform an inventory using the ICRAP (Infection Control Risk Assessment and Plan) and create training activities. We started undertaking this fieldwork as of June 2015. It made it possible to identify retirement home common needs such as having a strong document base on risk for infection, warning devices in case of risk for infection or suspicion or health risk or the need to be trained. When done with that first task, we launched the second phase of the project, the deployment of a collaborative platform between MHT and retirement home.


What were the criteria for this platform?

The call for applications for this tool was launched in the second quarter of 2016. The two essential criteria were the accessibility and manageability of the platform. The idea was to meet all identified needs. We also wanted an external accommodation, and not internal. We are working on 24 retirement home not Attached to any hospital facilities and we are located on 3 different sites, so we needed something simple. We chose an online platform (BlueKanGo). It has been deployed in January 2017.


What are the benefits of this shared tool?

Accessibility is one big advantage. We created several profiles: director, executive or nurse coordinator, physician coordinator, hygiene officers and paramedics, each with specific rights and access, as well as different interfaces according to their profile. We can go to an retirement home and simply make the tool accessible: the url, an user ID, a password and that's' pretty much it! This accessibility is a great benefit. Some of our Hygiene officers can work from home for example. It is very practical!


Can you name a key feature of this platform?

We have set up an alert system for infectious diseases or health events. For example: in a group case of Acute Gastroenteritis, everyone is informed. As soon as the alert is recorded, the whole MHT team receives an email for the said alert. It is then possible to make an acknowledgment of receipt, manage and follow the alert, check the precautionary measures and put in place additional measures and also create a logbook. The warning system is a key indicator for us and especially for the MHT response time before sending the acknowledgment of receipt. We realize, when talking with other MHT, that we are the "Rolls-Royce" of response time.


What is causing such reactivity?

One of our strengths is the fact that everyone can alert the MHT when the starting points of an epidemic occur, from the nurse to the manager or to the head of the health facility. As soon as an alert is launched in an retirement home, precautionary measures immediately appear on the application. This way, the teams know what to do next. Sending an acknowledgment of receipt to all users of the retirement home not only allows them to learn about the problem, but also informs them that the MHT has taken their alert into account and they can then have a summary of the measures to be put in place as quickly as possible. Even in the event of leave, absence, meeting, there will always be someone responding to the alert. Finally, and on a distinctly practical note, the application is also accessible on the phone, making it possible to check at any time if there is any alert in progress during an epidemic period.


You presented this project at a conference, what were the reactions?

We proposed a presentation of our platform to the national conference of the SF2H (French Society for Hospital Hygiene) and were selected. This conference, held in Montpellier from June 6th to 8th, 2018, brings together all the hygienists of France. Our presentation was a poster and a computer presentation of the platform. It was of great interest, many pictures of the poster have been taken, as well as contacts with different stakeholders in risk management for infection control in retirement home: CHAIPs (Centers for Healthcare-Associated Infections prevention), MHT or Operational Hygiene Team (OHT) planning on starting a MHT. Note that the poster has since been available on the SF2H website.

The usefulness of our tool is what attracted people the most: the real-time alert system, the collaborative features, the common document base all in one tool, a first in France! Even outside the periods dedicated to the presentation of the posters we were asked to give a presentation. A survey of our users is in progress, we are already planning on proposing a new presentation on this theme for the 2019 SF2H congress and, thus, causing people to speak of our platform again.


Appointment made! Thank you for your answers.

Go further:
The prevention of nosocomial infections in hospitals in the digital age
[Infographic] Follow-up of an adverse event (in the digital era)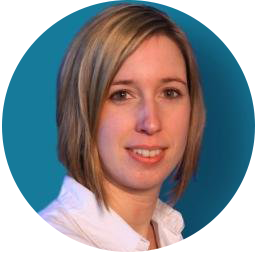 Emilie Raude
Ingénieur QHSE de formation, Experte en digitalisation des process Secteur Sanitaire et Medico-social, Directrice Grands Comptes @BlueKanGo /QHSE Consultant, Health Sector Specialist /Consultor de QHSE, líder del sector de ESSMS, gerente de la región oeste/Konsultant QHSE, specjalista ds. Sektora zdrowia