Good hygiene practices: Use the 5M!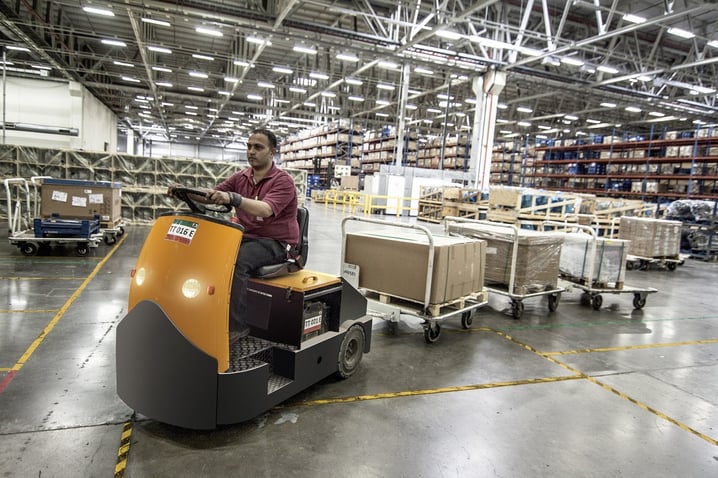 Formerly intended for the biological or chemical industries of the Agri-food or Pharmaceutical type; GHP (Good Hygiene Practices) are now omnipresent. They use the reflexes of a scientific in terms of microbiological contamination, for example, on other issues such as the risk of foreign objects in a product or process.
There are many hygiene risks on both the manufactured product and the workforce. For example, employees aren't asked to wash their hands only to protect the product, this action also makes it possible to limit the risks of a disease contagion from one employee to another. One can even be more global in the reflection and present the hygiene like a set of measures intended to make your processes stable and controlled in the general sense, just because why not.
Mental hygiene is real ... You see where I am going with this, hygiene cannot only imply to cleanliness!
There are many guides depending on sector of activity enabling you to adapt these practices to your processes. This article is not intended to replace this type of guide but rather to give you a strategy, a way of thinking and reflexes of GHP.
Since this is such a broad subject, it is better to present the logic of the GHP from concrete examples and to sectorize these examples with the 5M method.
Materials (Equipment)
Overall equipment must be used in accordance with the logic and intended use for which it is destined to. For example, no plastic pallet film is used to be in direct contact with food. The film is not made for that and even if physically it does the job, the risk of migration of substances to the food is too high.
Another point is that the equipment must be installed in order to function properly and safely with the possibility of easy cleaning and maintenance. By equipment, we mean the industrial equipment, the tools and the employees' work clothes.
Once again, logic is important. During a race, it can be convenient to use a safety pin to attach a bib number. In a factory, the loss of this pin can have serious consequences (Presence in a product, risk of injury ...). Of course we must go further in the reflection, have work clothes adapted to the environment, avoid open external pockets and sewn buttons. A snap button will be less likely to come off …
Milieu (Environment)
Both indoor and outdoor environments are to be taken into account. Gear movements can bring an external risk to the indoor environment and thus to the production.
The external environment must therefore be maintained, especially the vegetation. It is better to have a tarred surface or paved with concrete in order to facilitate cleaning and promote the water flow. Too much vegetation encourages the gathering of pests. However, cutting everything down will not prevent you from hiring a provider for your rat extermination plan or the installation of fly traps.
Indoor, it's the same principle. Walls, ceilings and floors must be easy to clean with a floor that has a slight slope to drain the water.
As far as possible no element should be able to break. Favor windows with shatterproof glass or plastic. The lighting must also be protected against shocks.
The location of every process in the company is essential, it must follow the construction logic of your products. Flows are clearly defined and known (receipt of raw materials, identification, transformation, identification of finished products and shipment) with FIFO (First in, First out) being taken into account. Besides all these movements, the entrance of the staff is of course different from that of the materials. It has to be linked to the staff premises that are integrated into the company. You should not go outside between the cloakroom and the factory.
Method
There are several methods to consider. When it comes to hygiene, we are talking about cleaning but also about waste management, storage, transport and traceability.
- Any cleaning of hands, work environment or work equipment must respect the TACT (Temperature, Action, Concentration, contact Time). These 4 criteria correspond to the optimal use of a product used on what to clean.
Temperature: Corresponds to the cleaning temperature. It is dangerous to wash your hands at 80 ° C, however, it may be wise to wash equipment at this temperature if using the same product.
Action: The procedure of cleaning, how to clean. The method with the tool to be used.
Concentration: Indicates the content of the product to be used. The percentage of soda for circuit cleaning or the amount of soap to apply to clean hands for example.
Contact time: The duration of the cleaning
- Waste management, there must be no accumulation of waste and especially flow crossing with raw materials and finished products.
- Storage and transport once again have to follow logic depending on the products. The humidity and temperature and the need for protection of certain materials must be taken into account. Therefore, no product is stored on the floor.
Of course, these conditions must be applied to subcontractors too.
- Identification and traceability are absolutely necessary, every material (finished products, raw materials, waste, non-compliant products) is identified and traced clearly. It must be possible to know the composition and itinerary of each finished product in case of problems.
Material
Raw materials are not manufactured in your factory, so it is important to know and ensure the hygiene of these products. A lot of data is needed: technical sheets, statement of work or regulatory certificates such as food certificates for food packaging.
Manpower (Workforce)
The human management is necessarily the most difficult part especially as in this context it is about logic and behavior. It's not about learning a simple procedure.
To make your teams adhere to this logic, they must be trained, of course. But also have a methodology as a manager. This subject is so broad that you can find it in another article of the blog Article Cathy - How to coach the human factor.
Overall and in the image of this article, if you want to be at the very top of good hygiene practices in your company, you must methodically identify areas for improvement by following the 5M for example. Then be on the lookout for examples in other companies. This could be done through the reading of blog articles, participation in trade shows... the purpose is to use the examples of course, but also to use it to come up with more examples.
Go further