Mastering the Art of Certification: 5 Key Tips for Success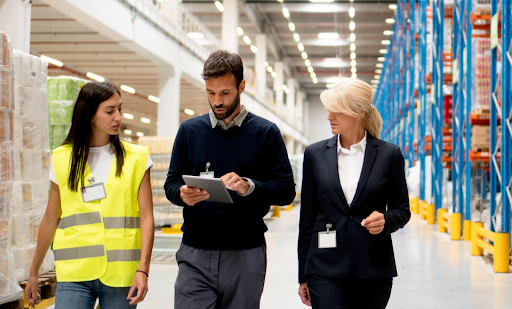 Implementing a certification in a company, regardless of its industry, is a major challenge for management, the quality department, and all employees. It can be a source of stress, financial commitment, and significant political and commercial issues. Knowing where you are going and asking the right questions is important.
What are the objectives? Where to start? What support is needed? These are all essential questions to ask before beginning the certification process.
Whether it is a Quality certification (e.g. ISO 9001:2015), HSE certification (e.g. ISO 45001), or CSR certification (e.g. B corp), it involves all stakeholders. Regulatory monitoring, compliance monitoring, data collection, and document drafting are primarily administrative tasks that HSE and Quality managers are used to performing. However, you must not underestimate the workload, which can lead to delays and unnecessary costs.
To help you with your certification process, here are our 5 instructions for starting the certification process.
1 - Don't rush into it!
Getting a certification requires a good understanding of regulations, a deep knowledge of all company processes, and project management and internal audit skills. This process is not trivial and requires appropriate support to avoid mistakes and to respect the implementation and certification audit deadlines. The overall budget is primarily dictated by these aspects.
Therefore, you must ask yourself the following:
Is the management fully committed to the process?
What is the purpose of this process?
Can we afford to spend time on this certification project?
Do I have sufficient knowledge?
Do we have the necessary skills internally?
Can we allocate a training budget"?
If you are responsible for implementing a certification, make sure your management is involved in the project. They are the ones who initiate such a process, not you! Do not take sole responsibility for such a project.
If you do not feel capable of undertaking such a project, for whatever reason, seek the help of an external consultant or expert organisation. It will undoubtedly have a cost, but it will guarantee results and a reasonable implementation deadline.
There will be 2 scenarios: either you can be accompanied throughout the project while remaining a key player in the process, or you can delegate the entire certification process.
2 - Take a step back!
Be rigorous, but not overly academic!
If you have little experience in the matter, you may want to study the standard and respond to each requirement one at a time. Bad idea!
If you respond to the requirements of one clause without considering the rest, and the next clause deals with the management of non-conformities throughout the processes, you will have to start over to include this notion.
A standard is composed of several themes, most of which are interconnected with each other. Therefore, studying the standard as a whole before starting the certification process is essential.
To help you, digital tools exist to ensure that you review each requirement without omitting the consideration of the interconnections between them. It is therefore easy to perform a self-assessment before a mock audit or the renowned certification audit.
3 - Optimise your document management!
Document management is the foundation of the quality management system. Indeed, organisations have learned over the years to base themselves on quality assurance principles to promote the quality of their products and services.
It should be noted that poor document management is the most common error in the implementation of certification, or more generally in the context of HSE, Quality, and ESG/CSR activities.
The resulting issues include document dispersion, duplication, and even loss of certain important information.
Centralising documents is THE basic requirement for an organisation in a certification process, especially when working collaboratively. It is essential to centralise and archive different versions of documents in the same palace so that each employee can easily access the sought information. The support of a digital tool can greatly help provide a collaborative platform with dedicated access based on user profiles and hierarchical levels.
4 - Be reasonable, limit the number of indicators!
Implementing a dashboard and tracking dashboard and tracking of indicators (KPI/KRI) is essential to improve performance and work towards continuous improvement. However, it is not possible to properly monitor a large number of indicators at the same time. Take your time, start by monitoring some indicators, and when these are mastered, evolve and develop new ones.
Working with too many indicators can risk the creation of a complex system where it will be impossible to monitor everything.
5 - Do not underestimate the financial commitment!
A certification process represents an investment that requires a financial commitment. It is necessary to allocate resources for project implementation, training, and corrective actions.
It is also important to take into account a margin of maneuver to anticipate the implementation of costly corrective measures and not be caught off guard by an ambitious action plan.
Remember that implementing corrective actions is not a futile expense, it is an important step in the pursuit of excellence in your management system. The costs of non-quality can be high, and your investments will quickly pay off.
Do not neglect budget estimates and, if necessary, seek support.
In conclusion, trust yourself and do not aim (too much) for perfection, but rather for continuous improvement. A certification process is not a goal to be achieved despite the final audit, but a living and evolving process that demonstrates to the auditor that the company is committed to ensuring the success of the project and the follow-up of actions year after year.
To successfully prepare your certifications, & especially the ISO 9001 certification