EHSQ management: how to supervise subcontractors?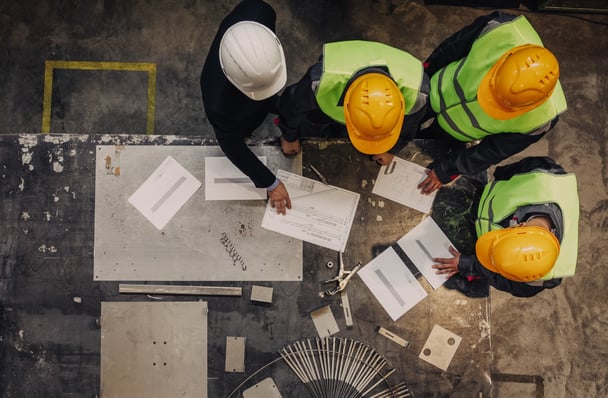 We all ever had to supervise the intervention of one or many subcontractors. Their intervention must be performed in accordance with the EHSQ policy of the company. However, what steps should be taken to ensure EHSQ supervision of these external contributors?

It all comes down to a well-defined contract

Service provision, subcontracting ... contract is the basis for any collaboration with an external company. This contract sets the limits of the intervention, whether they are about:


- the location of the work, traffic or storage areas,
- each other's roles,
- human and material resources made available and expected to be returned.


In sum, your expectations and requirements must be detailed in this contract. It will serve as a basis for your preventive approach with subcontractors.
Then a prevention work before anything else

This work is largely based on compliance with regulatory requirements, like those set out in National Labor Codes and Labor Laws.
It is initiated by a prior visit of your premises with your subcontractors to identify the risks inherent to your field of business, those inherent to their activity and those that will be directly generated during your co-activity.
Then come some regulatory documents such as prevention plans or safety protocols for example.
Working in the EHSQ field, you will play a very important role in this step since it is also your responsibility to check and validate the various documents that will be provided by the subcontractor to meet your expectations and requirements (authorizations, operating procedures ...). You will also have to carry out an EHSQ reception of the external contributors at the managers level or among the whole intervening team, if possible.
During the works, prevention goes on
After their reception, if required by the planned work, subcontractors will have to obtain their work permit from the referents on this subject. These permits ensure that the company knows where and when specific risks will be encountered, for their better management.
They will not work on their own during the duration of the work. Also, the management team of the host company must be ready to regularly monitor the work done, but above all ongoing compliance with EHSQ rules shall be ensured. Some controls can be informal, others can be conducted in the shape of an audit, conducted by you and on specific topics for example.
During this stage, the preventive approach also involves communication with site employees who are more or directly impacted by the presence of a subcontractor.
Good communication can prevent some risks associated with co-activity.
Unfortunately, subcontractors won't always be on their best behavior during the works. Your work on the contract and before the intervention of the subcontractors turns out to be a toolbox to restore the situation.
Prevention goes on after all the work is done

Carrying out preventive work with subcontractors also means doing an EHSQ assessment after all the work is done.
Create a database and keep a record of your subcontractors and their EHSQ results will help you with the choices to be made for future interventions.
Furthermore, in the digital age, opt for a digitized approach to exempt yourself from too many paper forms and save more time for the real work of prevention that happens inevitably in the field.
Go further
To learn more about these steps, don't forget to subscribe to the blog to receive all trending information. We will soon publish a guide on the topic of the supervision of subcontractors.