How Can Energy Efficiency Be The Key To Reducing Your Energy Bills This Winter?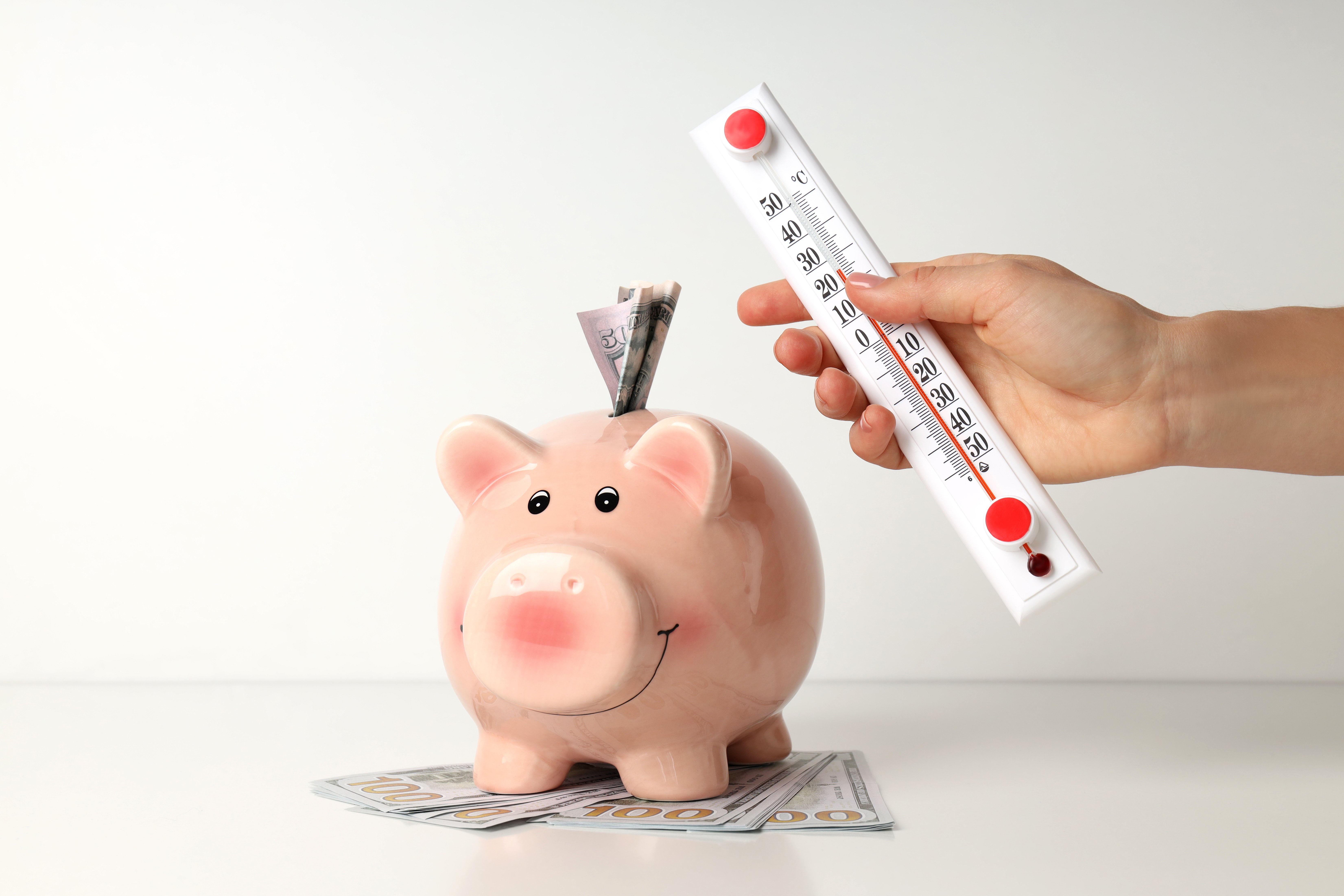 In 2022, the world has entered a new era of energy crises. As our natural resources are diminishing, governments and organisations worldwide started to raise awareness and take action in terms of energy conservation and efficiency.
What is the aim and framework of energy efficiency? What are the actions to be taken?
The International Energy Agency (IEA) reports that in 2019 our electrical energy consumption increased by 129% since 1990, leading to a 63.92% increase in carbon emissions which corresponds to 4.39 tCO2/capita (13.14% increase). These alarming numbers pushed governments around the world to help change and raise awareness of energy consumption to reduce carbon emissions and thanks to energy efficiency maintain the same performance by reducing energy use and costs.
What is energy efficiency and what is the difference with energy conservation?
Two different terminologies but complementary in actions
Energy efficiency and conservation are not the same thing but are complementary. Energy conservation is about the actions and the ways to be adopted to reduce energy consumption. Energy efficiency is about investing or relying on new technologies which require less energy to perform the same tasks. For example, installing a new lighting system to reduce energy consumption is an energy-efficient approach and switching off these lights (manually or automatically) when not needed is an energy-conservation measure.
Energy efficiency and conservation global interest
The high carbon and GHG (Green House Gas) emissions raised many alarms around the world, demanding concrete and vital actions to be taken. The Paris Agreement in 2015 bound 196 countries to reduce GHG emissions to limit global warming. Furthermore, in November 2021, the Glasgow Climate Pact was agreed upon by the UN Climate Change Conference (COP 26). The agreement came to ensure and reaffirm the Paris agreement for limiting GHG and Carbon emissions and to decrease 1.5°C Earth temperature in the upcoming years.
To achieve the targets set during these summits, and to help preserve the planet, actions need to be taken, among which are energy efficiency and conservation. Energy efficiency will help with the decrease of GHG emissions hence the earth's temperature by investing in new technologies to reduce energy consumption and costs, benefiting the company on both levels, economic and environmental. In addition, raising awareness for stakeholders on good conduct and energy conservation actions can help reduce electricity and energy consumption too.
Energy efficiency and conservation can greatly contribute to the population around the world by reducing energy costs, protecting the environment, improving the quality of life, and reducing the impact of climate change.
The regulatory framework of Energy Efficiency
Governments around the world started to implement policies to help implement energy efficiency. Some policies are becoming more mandatory and regulated and others remain, for now, voluntary.
In Europe, the Energy Efficiency Directive 2012/27/EU obliges the member states to draw up a National Energy Efficiency Action Plan (NEEAP) to report on energy efficiency measures and energy consumption. Of course, every member state has in addition, its own laws and regulations that might add to this directive in terms of energy efficiency. Moreover, this directive was amended in 2018 leading to the Directive (EU) 2018/2012 bringing some modifications. These modifications propose an increase of the 2030 targets initially set in 2012, after including the Energy Efficiency Directive in the European Green Deal package, where the goal is to reduce by 55% the GHG emissions by 2030. According to the directive, every EU country must draw a "10-year integrated national energy & climate plan (NECP)" to meet the 2030 targets.
Before Brexit, the United Kingdom was also part of this strategy. However, Brexit did not change the UK's government investment in energy efficiency and kept the program and target undergoing.
In the United States of America and especially since the election of President Joe Biden, there has been a lot of focus on new climate laws and introducing new bills to the senate to take action and reduce GHG emissions and invest in clean energy. According to the National Climate Taskforce, the aim is "reaching 100 % carbon pollution-free electricity by 2035, and achieving net-zero emissions economy by 2050".
Moreover, the Office of Energy Efficiency & Renewable Energy in the United States adopts many policies and programs to help with energy efficiency implementation for both companies and residential entities.
Finally, some countries motivate their companies to reduce their energy consumption by applying carbon or energy taxes.
In addition to all these mandatory applications for energy efficiency, there are some voluntary actions that lead to certain certifications and labels, such as LEED. LEED (Leadership in Energy and Environmental Design) is a worldwide green building certification developed by the US Green Building Council. It includes a scoring system related to the design, construction, operation and maintenance of buildings, which aims to be environmentally responsible and the efficient use of resources (including energy).
Energy efficiency and conservation actions
Nowadays, consumers are more conscious and concerned about the environment and prefer to buy products and services from environmentally responsible companies.
Organisations that invest and show their engagement towards the environment is an important criterion for clients and investors. Therefore, companies started to adopt and implement short and long-term actions related to their energy efficiency policy.
Short-term actions for energy efficiency are relatively fast to implement. They usually concern the organisational and operational aspects of a company. So they will include all the internal stakeholders in the organisation, the monitoring and maintenance of all the equipment used in the company's processes and production.
Here are some examples of actions that can be taken:
Switching off the lights when not needed;
Raising awareness of the appropriate heating and cooling temperatures;
Evaluation of compressed air systems for leaks (leaks can be a major source of wasted energy);
Include in your job training the importance of equipment shutdown before leaving the site and at the end of the shift;
Every department can have a specialised and trained employee to monitor actions related to energy efficiency;
Preventive maintenance and the maintenance contacts' management of equipment are necessary to adapt practices to real needs and detect any malfunctions and energy leaks;
Install energy-efficient lighting;
Install IoTs to monitor all your energy consumption to detect improvement points;
And many other actions can be taken depending on the company's activity.
Long-term actions necessitate a greater investment of the organisation in energy efficiency processes and equipment. Companies must adapt and evolve their business operations and strategies for better energy management to meet long-term targets set for 2030 and 2050 (carbon neutrality, GHG emissions, renewable energy use, etc.). Therefore, great investments and significant efforts can be made concerning the layout of the premises (heat recovery system, isolation of heating and cooling pipes, etc.) or even taking the matter to another level by building a new industrial site with better energy consumption and performance.
Moreover, HR departments will eventually have to invest in new business skills, such as hiring engineers specialised in energy management.
The European Commission did not amend the first Energy Efficiency Directive by chance. The environmental situation and the energy crisis that we are facing today making an important impact on the decision and objectives to be set to reduce our energy consumption and the resulting GHG and carbon emissions. Many actions can be taken in both the short and long term to improve energy efficiency. To help and guide companies in this process there are policies and standards such as ISO 50001 standard for better energy management.
To go further:
> Improve your energy management thanks to BlueKanGo's platform and its ISO 50001 application available on BlueMarket.