How can we reduce GHG emissions in the industrial sector?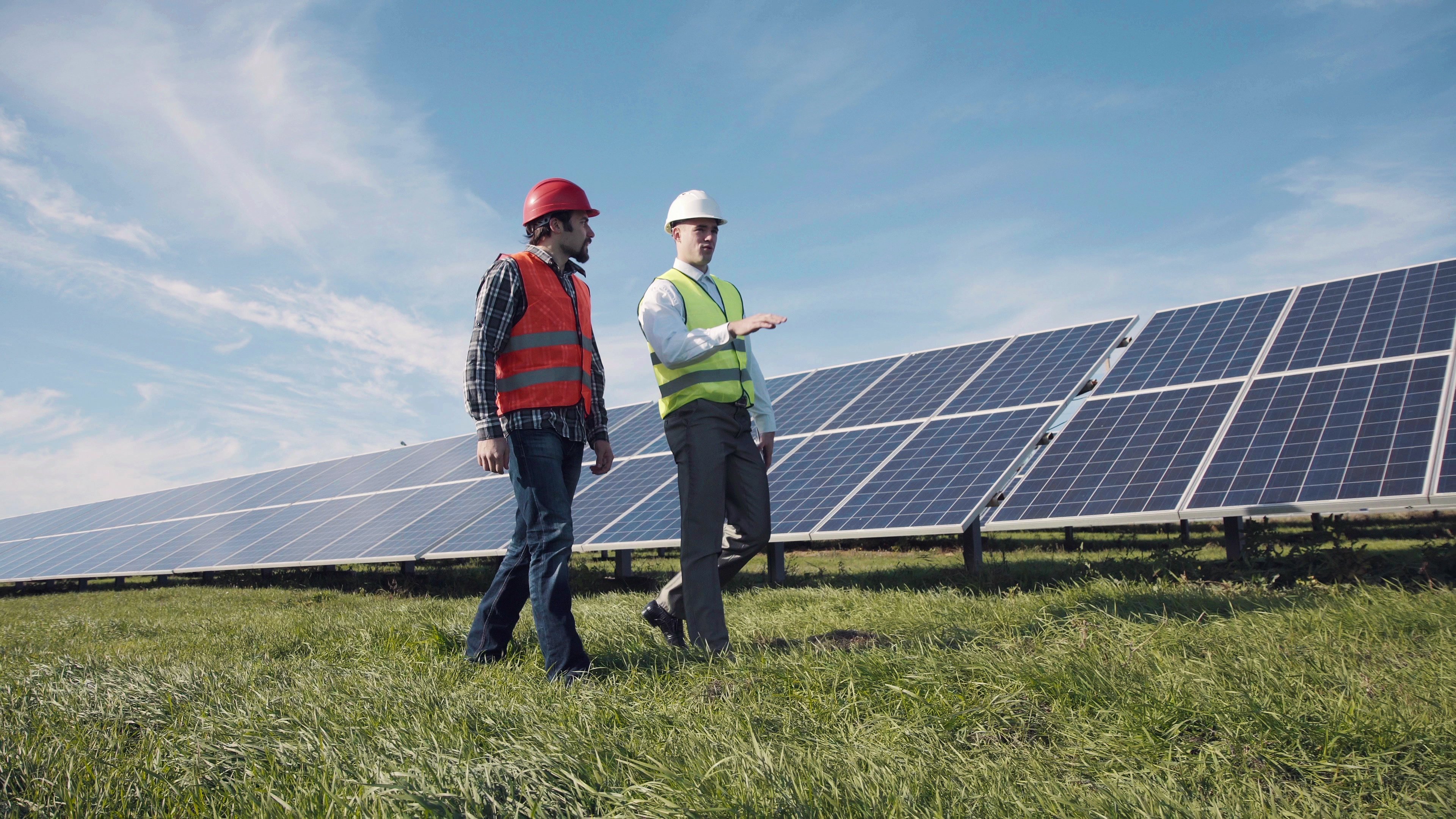 Indeed, 73% of global greenhouse gas emissions come from industrial activities, transportation, and building energy consumption. The pressure has never been higher on the industrial sector to reduce greenhouse gas (GHG) emissions. The primary challenge for this sector is related to the indirect emissions from their supply chain, energy sourcing, and finished product distribution.
How can digital enable industries to reduce their GHG emissions?
In November 2021, the COP26 ended with ambitious collective pledges and agreements between 155 countries to restrain global temperature rises within 1.5°C (2.7 degrees F) by 2100. However, the United Nations projection states that these pledges, if met, will only limit global warming to about 2.5°C.
Further actions need to be taken to prevent a "climate catastrophe" (wildfires, hurricanes, droughts, etc.) by the end of the century.
Greenhouse gas emissions regulation and agreements
The Glasgow Climate Pact (COP26) of 2021 consists of agreements between 197 countries on climate change. The highlights of these agreements were to report progress towards climate change ambition, implement a carbon market, and accelerate actions on climate change this decade.
A growing number of organizations around the world are now reporting their Greenhouse Gas emissions and improving their management of carbon footprint. This approach is mandatory for some categories of industry such as fossil fuel suppliers and industrial gas suppliers, manufacturers of heavy-duty and off-road vehicles and engines, and direct greenhouse gas emitters.
ISO 14064-1:2018 specifies principles and requirements at the organization level for the quantification and reporting of greenhouse gas emissions and removals. This document includes requirements for the design, development, management, reporting, and verification of an organization's GHG inventory. The certification issued is used as climate change and sustainability credentials.
The Environmental Protection Agency (EPA) manages regulations that extend the requirement for greenhouse gas emissions reporting from all sectors of the economy. Several laws and court cases bestow this U.S. Agency (EPA) the legal authority to monitor and regulate greenhouse gas emissions.
The sectors that emit the most
According to the United Nations Environment Programme (UNEP), if we want to achieve the 1.5°C mark, we need to cut 30 gigatons of greenhouse gas emissions annually by 2030. To give you a perspective of this amount, in 2019 before the COVID-19 crisis, China's GHG emissions were about 14 gigatons.
Let's explore the most greenhouse gas emitter sectors according to the latest global emissions data available:
Transportation:
The transportation sectors generate 16.2% of greenhouse gas emissions globally. The emissions from transportation primarily come from burning fossil fuels (about 90% is petroleum-based) to power transport activities such as Road transport (11.9%), Aviation (1.9%), Shipping (1.7%), Rail (0.4%), and Pipeline (0.3%). Gasoline and diesel (petroleum-based) make up more than 90% of the fuel used for transportation.
Energy consumed in the industry:
This is the energy consumed by all industry categories for their production. It represents 24.2% of the global GHG emissions and mostly comes from burning fossil fuels for energy (coal and natural gas), and chemical reactions for the production of goods from raw materials. It includes Mining and Quarrying, Construction, and Textiles (10.6%), Iron and Steel (7.2%), Chemical & petrochemical (3.6%), Food and tobacco (1%), Non-ferrous metals (0.7%), Paper & pulp (0.6%), and Machinery (0.5%).
Energy consumed in buildings:
A recent study states that buildings are responsible for up to 30% of global energy usage. The combination of Residential buildings (10.9%) and Commercial buildings (6.6%) generates 17.5% of the global GHG emissions. Those emissions arise primarily from waste, certain products that contain greenhouse gases, and fossil fuels burned for electricity generation for lighting, appliances, cooking, etc., and heating. Those observations alongside CSR reasons have led more and more organizations to invest in Green buildings.
Agriculture:
Representing 18.4% of global GHG emissions, the agriculture category encompasses land use and forestry. Accounting for around one-quarter of the overall emission, this category is composed of Livestock & manure (5.8%), Agricultural soils (4.1%), Crop burning (3.5%), Deforestation (2.2%), Cropland (1.4%), rice cultivation (1.3%), and Grassland (0.1%).
The benefits of digital solutions
The challenge for the industrial sector in the effort to reduce GHG emissions is monitoring both direct and indirect emissions (transportation and distribution of incoming raw materials, components, and finished products).
Digital tracing systems coupled with the Internet of Things (IoT) provide secure end-to-end connectivity and intelligent management systems that substitute manually-controlled tracking systems, providing far more than just visibility and transparency on emissions.
Let's explore the value-added from these technologies:
Increased Energy Efficiency
Integrated management systems and IoT derivative tools and equipment have already helped a bunch of companies reduce their carbon emissions and increase their energy efficiencies. Indeed, the connectivity between the production tools equipped with sensors and probes (machinery, engine, equipment, materials, etc.) and the digital management system optimizes energy usage. A power plant in Bouchain, France, equipped with a digital control system and real-time data monitoring system has been reported to achieve a world record-breaking 62.2% energy efficiency rating for a combined-cycle power plant.
Improved Lighting Efficiency
Lightning is a building function that uses substantial energy for most industries. Technology progress has helped develop smart lighting sensors that enable lighting to be automatically responsive. Those sensors control the turning on and off depending on the presence or absence of people, adjust the intensity of the lighting depending on the availability of natural light, or according to the time of day and outside environmental conditions. IoT technologies combined with an integrated management system give remote control of those features and the creation of intelligent reports for consumption analysis.
Improved Heating and Cooling Efficiency
An efficient heating and cooling system substantially affect an organization's carbon footprint. Digital management systems such as BMS (Building Management System) automatically controls and monitors the building's mechanical and electrical equipment such as HVAC (Heating, Ventilation, and Air Conditioning). More and more IoT-based devices such as smart thermostats, smart plugs, etc. are currently available for residential and Commercial buildings that considerably minimize energy consumption and carbon emissions.
Life Cycle Analysis
According to the U.S. Environmental Protection Agency, Life-cycle analysis (LCA), also known as life-cycle assessment, is a tool to evaluate the potential environmental impacts of a product, material, process, or activity. In November 2021, the 79th Discussion Forum on LCA, held by the UN Environment Program in Zurich focused on the key factors for successful cooperation, the identification of challenges, and the obstacles encountered in the translation of know-how from other disciplines into LCA. Nowadays, there are open-source softwares for Sustainability and Life Cycle Assessment that enable rapid and consistent calculation of Sustainability Assessment and/or Life Cycle Assessment. Such a digital tool provides organizations and policy makers with detailed calculation and analysis results.
Nowadays, more and more consumers are environmentally conscious and prefer to buy from environmentally and socially responsible companies. Some are even prepared to boycott companies that are not. But beyond public perception and cost reduction, we still have a long way to go in areas such as methane emissions, forest loss, the funding structure for net-zero by 2050, and the acceleration of coal phase-out.
To go further :
> [App] Available on BueKanGo's Marketplace - Sustainable Development Application