Training and Authorization: What are the benefits of the Digital Safety Passport?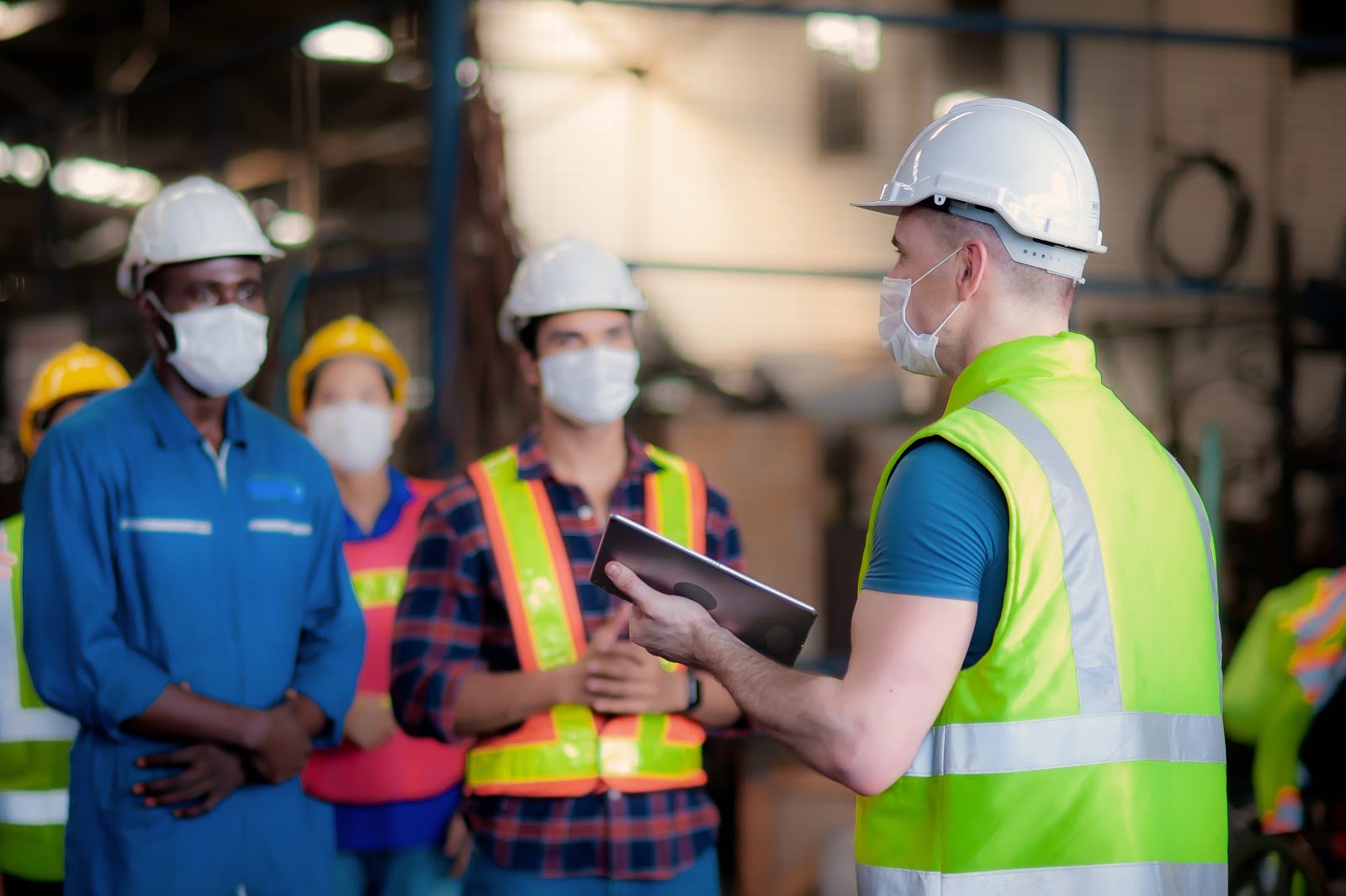 In certain industries such as construction, forestry, heavy industry, and air transportation, workers need basic technical knowledge and specific training to be able to exercise their profession and work on hazardous sites. With higher rates of workplace injuries, accidents and serious injuries are more likely to occur in these industries if employees do not have the necessary training.

How can those organizations ensure that workers have the skills and knowledge to do their jobs safely?
The Covid 19 has compelled organizations to take different measures and implement different protocols varying from one workplace to another. Health and safety are currently a daily concern of any workplace.
Considering that we need to undergo training and guidance to assimilate these covid protocols, it makes good sense to impose comprehensive training and specific assessments to handle equipment and operate in these industries.
What is a Passport of Safety?
A Passport of Safety or Safety Passport is a training course that aims to provide workers with both general and/or industry-specific safety training. This is a document issued to those who have completed these specific training and passed compulsory tests administered by dedicated organizations, to confirm their training credentials.
Indeed, this document is used to demonstrate the skills and knowledge of workers to operate in a hazardous workplace.
The document is called differently from country to country and the issuing bodies vary among authorities, trade bodies, compliance bodies, and, of course, individual companies with their standards. But the principle is the same, which is centered on training.
How does it vary from a country to another?
The United Kingdom
In the UK, there is the CCNSG (Client Contractor National Safety Group) Safety Passport which is the engineering construction industry safety card. Workers must have a valid CCNSG Safety Passport to enter engineering and construction sites. Each year, around 30,000 people are completing the course in Great Britain.
There is also the IOSH Passport to Safety, which is a credit card-sized safety passport that outlines workers' safety and health training. The other information displayed on the card is an identification photo, several other security features, and an expiry date, to make sure that the training is up to date. This card is used by thousands of workers in the UK.
The United States of America
The US equivalent of the safety passport is the Site Safety Training (SST) Card which is issued by the Occupational Safety and Health Administration (OSHA). This agency has an Education Center that is a DOB-approved (Department of Building) Site Safety Training (SST). The SST card is issued to the worker that has completed 40-hour SST while it is a 62-hour SST for supervisor level.
This is a credential card dedicated to the construction industry which concerns the likes of construction workers, demolition workers, Concrete Safety Managers, etc.
Asia
In Asia, some organizations have developed security passports specific to their activities. Multi-site companies and large companies have their web portal to manage safety and skills training related to their specific activities. All employees are issued with individual safety passports that record their biodata and details of all certified training they have completed.
CR Asia is an energy engineering solutions provider with several facilities in Asia (Thailand, Singapore, Malaysia and India). To monitor its worker training and authorization, the company has developed its competence training platform. All field employees are issued with individual safety passports after completing the specific training necessary for their occupation.
Another example is Asia Venture Human Resources & Construction Limited, a service provider in the construction industry. This organization has attained authorization from the Labour Department and Marine Department to provide a Mandatory Basic Safety Training Course and issue a certificate recognized by Construction Industry Council (CIC).
The concept of passport of safety is fairly new in this region. In Japan, the Japan Industrial Safety and Health Association (JISHA) supports organizations for the introduction of risk assessment and the establishment of occupational safety and health management systems (OSHMS). JISHA conducts its own OSHMS Standards Certification service by the guidelines of the Japanese Ministry of Health, Labour and Welfare (MHLW) and of the International Labour Organization (ILO).
The benefits of a Digital Safety Passport
A Digital Safety Passport (DSP) is a biometrics-based smartcard that is the size of an ID card. The card contains relevant information about the bearer such as employee identity, employee number, safety training qualifications, etc.
The main advantages of using a DSP are:
Easy to use

Time-saving for clearance management (access verification)

Traceability of employee movements and interventions

Elimination of identity fraud

Automatic updating of qualifications (training record)

Digital stamping of the on-site safety instructions

Real-time verification
A DSP is a smart and fast process tool that is convenient and suitable for field operations. Indeed, the monitoring and access validation are managed via an automated process.
Nonetheless, this tool requires a robust backend digital system to function efficiently.
Before engaging to digitize your Safety Passports, you have to make sure that the digital system you plan to use for managing safety and competence training across your organization can interface with your existing software (Customer Relationship Management (CRM), Human Resource Information System (HRIS), Enterprise Resource Planning (ERP), etc.). Software that offers the possibility to do so allows you to directly use your existing data.
Fortunately, nowadays software editors are developing digital management solutions that are more and more compatible with most of the existing Systems.
A digitized management system centralizes and pools information on a single platform. All data related to each employee are accessible via a digital platform. Such a tool has dedicated and secure access per profile that makes it extremely reliable and strictly personal.
The Human Resource (HR) department can access all the training information at any moment via a secure digital application. Training and safety instructions are kept almost completely automated and the expiration date of each certification issued is automatically monitored. This function optimizes the data administration system and saves a lot of time. HR departments that manage personnel administration no longer have to search for physical archives which might have blurry or unclear stamps and signatures.
Beyond the possibility to streamline access and training management, a DSP associated with a digital management system allows organizations to collect data and shift to Data-driven decision-making (DDDM). Using data, facts or metrics empower the organization to make better decisions that align with safety goals and initiatives.

Go to further
> [BlueMarket] Why use the "HR/OHS Management in Business" application?