Quality control for better customer satisfaction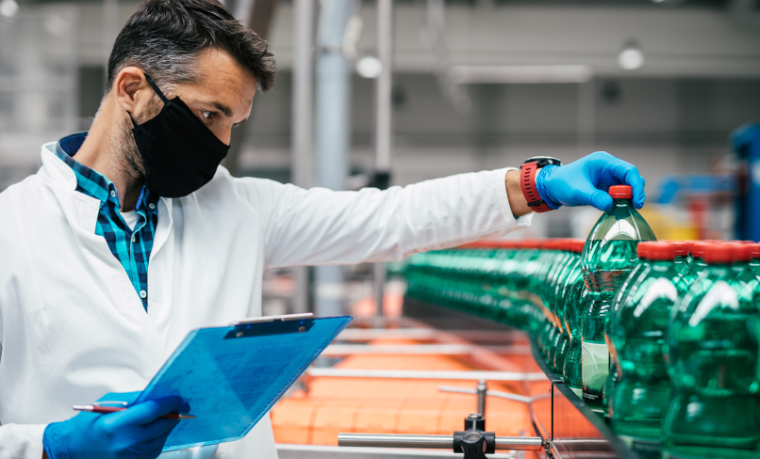 Today, with the rise of new technologies, i.e. the development of Internet and Internet of Things (IoT), customers have the choice of several alternatives to any service or product. It is therefore more than necessary for companies to improve these control processes in order to offer an impeccable product/service quality to satisfy their customers.
Why are quality controls essential for customer satisfaction?
The era of economic growth and the improvement of living standards experienced by the majority of developed countries between 1945 and 1975 gave rise to mass production and consumption. A period in which customer opinions on the quality of products and services had no real impact on company's brands.
It was not until the 1990s that consumers began to have an influence on the success of products and services. Besides, competition in the market intensified tremendously at that time, so that selling at the lowest market price was no longer enough to retain customers.
How important are quality controls?
One of the objectives of quality management systems is to improve the management of a company's processes, an improvement that results in the systematic monitoring and reporting of non-conformities to ensure optimal production performance. Indeed, the time required to record non-conformities has a direct impact on production rates, which will subsequently affect the quality level of all productions.
Quality control activities are traditionally carried out on paper with written notes and then a second operator usually performs a computer transcription. Thereafter, an agent from the quality department will transcribe this non-quality onto a dashboard, generally an Excel file, for possible analysis in order to determine the curative, corrective and preventive actions afterwards.
As this procedure is time-consuming, more and more modern companies are turning to digitalization to overcome it. A global study carried out in 2011 by Capgemini Consulting and the "MIT Center for Digital Business", through a three-year study reveals that companies at the forefront of "digital" at that time were significantly more profitable than their competitors. Indeed, these companies benefiting from digital transformation were 26% better than the average in their industries.
Digital to adapt to the Covid-19 crisis
The health crisis caused by the Coronavirus has disrupted the operational parameters of most companies. Lockdown measures combined with social distancing have led to a complete reconfiguration of countless business models. A large majority of companies have shifted their activities online or remotely in a very short period of time in order to survive.
Many employees have worked from home and department heads have embraced remote management.
This situation has pushed SMEs to go digital. According to the first results of surveys by the OECD on SMEs in 2020, up to 75% have stepped up their use of digital technologies (ICT) due to the COVID-19 pandemic.
Digital solutions can simplify and improve the entire quality control process and the handling of non-quality. Apps on smartphones and tablets replace paper and avoid transcribing data to other media. Taking notes, pictures or even audio recording during control activities are now possible. Non-conformities can be reported immediately, which speeds up resolution times. Digitization is a device that brings together all these elements within a single tool such as an EDM (Electronic Document Management).
From quality control to customer satisfaction:
This improvement of the quality control process through digitization is translated on the operational system by:
time saving for the declaration of discrepancies;
immediate transmission;
faster problem solving.
At a time when customers are better informed, more volatile and have access to increasingly abundant and diversified offers on-demand, minimized operational time is a value that positively affects their satisfaction.
According to Antoine Moreau, Managing Director of Ipsos Loyalty, the world leader in customer experience, satisfaction and loyalty research: "waiting time is systematically poorly rated by customers". This negative connotation of customers over deadlines is an indicator that will determine the competitive strength of companies and the satisfaction of today's customers.
We live in an age of information technology, customers can choose from countless alternatives to any service or product simply by scrolling through any search engine on the internet. In addition, with the rise of social networks, users have at their disposal platforms that allow them to express themselves on everything and easily reach a large number of audiences.
Today's consumers are better informed and competition in the market is increasingly fierce, but companies can turn to digitization specialists to support them in their process and improve customer satisfaction and competitiveness.