Internet of Things (IoT): at the heart of Agriculture 4.0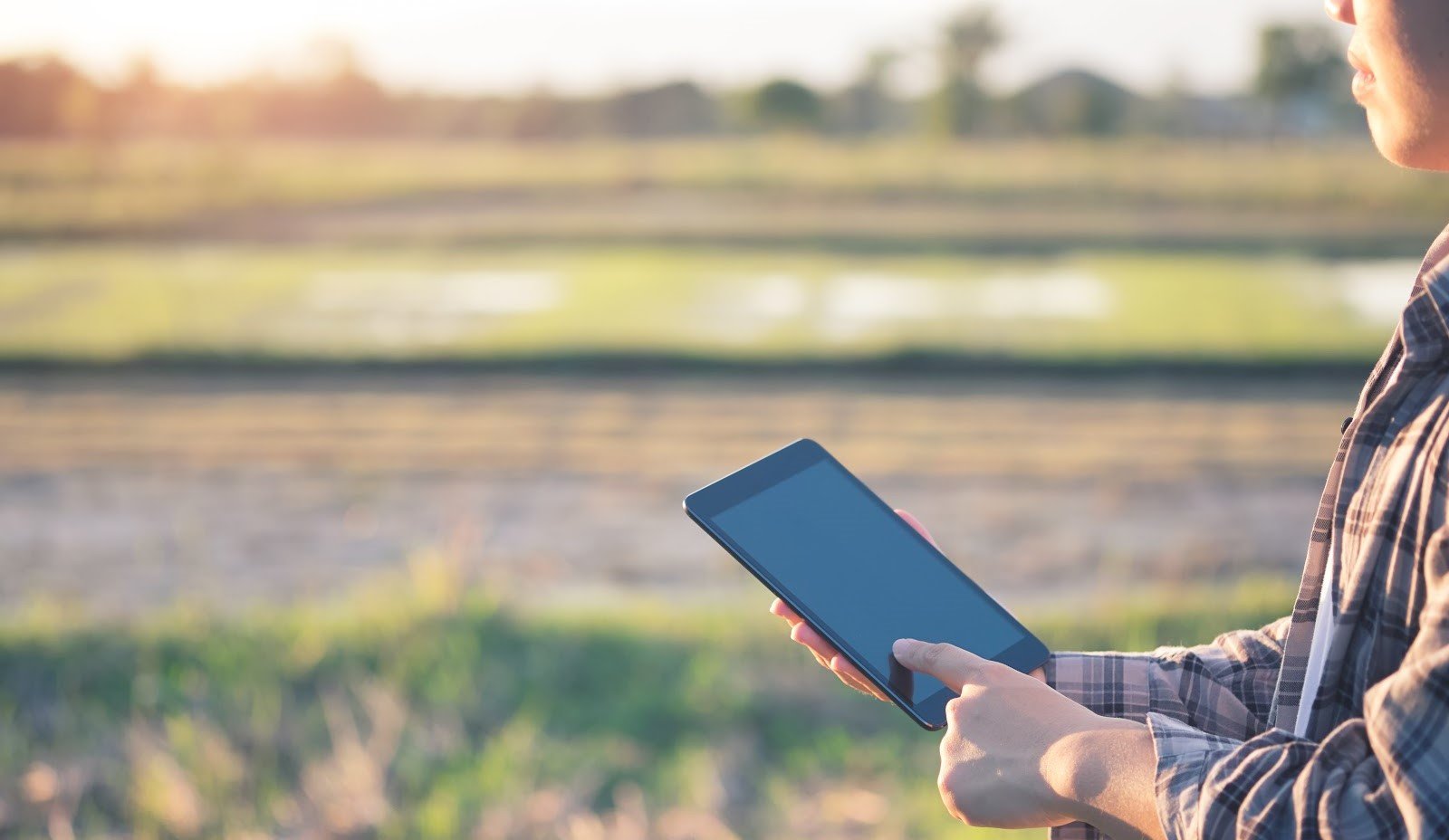 Agriculture is facing a major challenge: feeding the ever-growing population. This sector has always been driven by innovation and is experiencing an accelerated transformation with digital technology and the Internet of Things (IoT). Here are some explanations.
According to the United Nations, the world population in 2020 was 7.8 billion. Projections for the coming years are 8.5 billion by 2030 and 9.7 billion by 2050. This is a major challenge for the agricultural sector, which must meet the growing demand to feed the entire planet. Farmers and breeders will therefore have to acquire new tools to increase their production.

But what are these new tools? How do they fit into the field of agriculture?
According to the book entitled "Agricultural revolutions in perspective", humanity has experienced two agricultural revolutions. The first one, in the 18th century, corresponds to the abandonment of fallow land and the implementation of crop rotation. And the second one, dating from the 20th century, led to the widespread use of mechanisation, fertilisers and plant protection products. These two revolutions contributed to increased farm productivity and profoundly modified the daily life of professionals.
But a third revolution is underway: the rise of biotechnology combined with new cultivation techniques.
And we will see in this article that it is more than necessary for the agriculture world to develop new methods to increase their productivity and cope with the growing population. Beyond the demographic explosion, it is also a matter of offering good quality products to meet the expectations of increasingly demanding consumers.
Among the new tools available to operators to meet these challenges is the Internet of Things, or IoT.
What is the Internet of Things or "IoT"?
The Internet of Things (IoT) is a group of connected objects (sensors, probes and other physical devices) and several technologies (software and networks). These elements are used to be connected to an Internet network to receive and/or transmit data. These connections are established with the aim of gathering multitudes of data between them, while ensuring efficient communication between different processes.
The IoT facilitates access to information, notably through the optimisation of data collection, while minimising human intervention. This is why the field of agriculture lends itself very well to these new technologies.
Dedicated sensors to optimise operations
Satellite imagery has been used to monitor farms for several years now. Using GPS-equipped drones, farmers can collect data or images in real time to check soil moisture or the condition of crops and plantations.
It is very useful to couple these drones with dedicated sensors, in order to check the humidity level of plantations for instance, or with intelligent irrigation systems. In fact, such systems have the capacity to adapt to weather changes in order to plan accordingly the land irrigation (using spraying drones or other automatic irrigation systems).
Within the crops themselves, sensors can be placed directly on the plantations to check the growth rate or hydration. Some intelligent robots are also used for weeding tasks, thanks to a guidance system controlled by Artificial Intelligence (AI).
Connected objects adapted to different farming methods
One of the main revolutionary features in the field of animal breeding is the "connected collar". This connected object, equipped with a multitude of sensors, informs the farmer about the animal's condition and behaviour: body temperature, ovulation and gestation period, ingestion and rumination, feeding, etc... This data allows to compare the behaviour of each animal, as well as that of the whole herd in a more general way.
This connected collar was the subject of a project presented at CES Las Vegas in 2020 to promote animal health and welfare. In order to analyse the behaviour of herds, we are hearing more and more about facial recognition systems: cameras can thus recognise the behaviour and needs of each animal, with the aim of providing specialised treatment. This technology would allow the early detection of certain diseases (swine flu, bird flu, etc...) or signs of distress in animals.


Why couple IoT with a global QHSE tool?
Connected objects thus make it easier to collect data while encouraging transparency of activities. It is indeed very useful to couple these objects to other systems, notably through API modules.
The information from your sensors can be correlated directly to your traceability system. Data analysis is carried out automatically: after synthesising the data, Business Intelligence (BI) modules can be used to generate attractive reports and graphics.
Thanks to tablets/smartphones, data and statistics are accessible in real time at any time. Very useful to adjust parameters accordingly and/or implement corrective actions! Most applications are compatible with connected objects such as augmented reality glasses, which can be very useful in the field, especially when hands are dirty or wet. Coupled with a quality control module, information is collected in real time, thanks to the connected glasses and the associated voice dictation.
It should be brought to mind that traceability creates value, and that it will help to establish a link of trust with the consumer/customer. Hence the importance for operators to have relevant data in the exercise of their activities.
Thus, IoT and digitalization in general allow a better control of farms and breeding. Over the years, the requirements in terms of traceability and transparency have increased: it is therefore more than essential today to develop reliable and precise tools to optimise production, all under better working conditions for the professionals concerned.