How to conduct waste management in companies in 2021?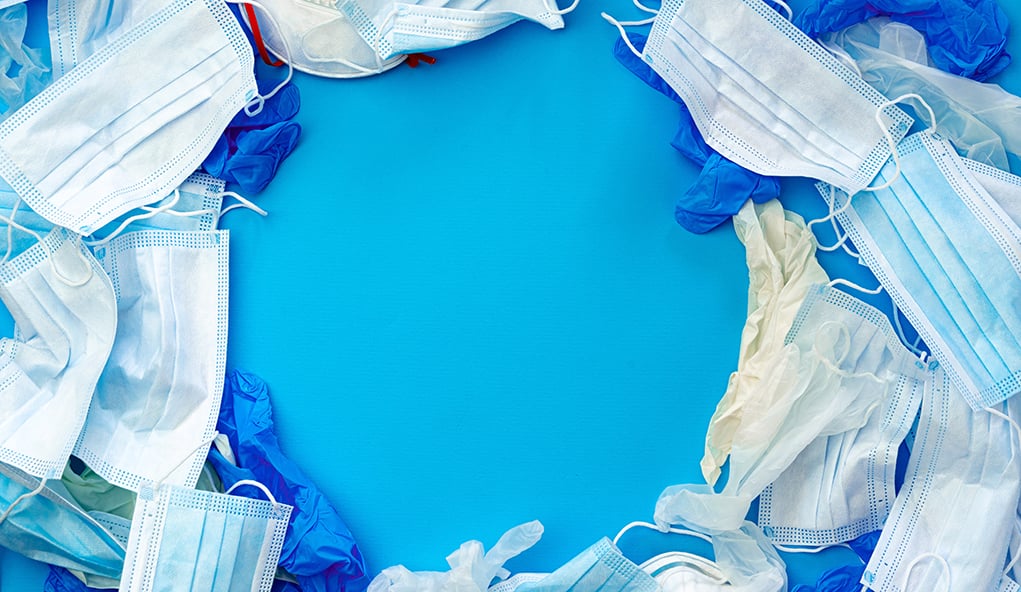 Nowadays, waste management is a necessary element of sustainable development in companies. It is essential to consume resources efficiently and to take advantage of waste, through reuse, recycling or other types of recovery. But how can you manage your waste management?
From a regulatory point of view, the company director is not the only person responsible for waste management, but all those involved in its management: collection, transport, pre-treatment, recovery, disposal or storage.
What are the main categories of waste?
Domestic waste (DW)
It's the waste produced in the course of daily and family life (leftovers from meals, paper, glass, packaging...). This waste is collected by the municipality and then treated in energy recovery centres and sorting centres.
Waste generated by economic activities (WEA)
This is business or industrial waste that resmbles household waste and is treated as such. The expression "waste generated by economic activities" replaces "Common Industry Waste" in order to take into account the diversity of activities producing this waste (companies, craftsmen, traders, public or tertiary services, etc...). Most of this waste is collected and treated by private companies, with some being collected by the public service.
Hazardous waste (HW)
This is waste that has one or more dangerous impacts defined by the environmental organisations according to the environmental organisations of each country, e.g. flammable, toxic, etc... For instance, in Singapore Environmental Public Health (Toxic Industrial Waste) Regulations 1988 lists the controlled industrial wastes. This regulation requires all authorised (listed) toxic waste collectors to be licensed. The licence for the collection of toxic waste will be issued on certain conditions. It can be occasional waste produced in small quantities by households (for garden maintenance for example) or larger waste from specialised industries. This waste is collected and treated by specialised companies. Hazardous waste is tracked by a Waste Tracking Form throughout the waste collection and treatment circuit.
Inert waste
Considered as a sub-category of hazardous waste, inert waste is mainly produced by construction and public engineering companies (concrete, tiles/bricks, glazing, rubble, etc...). They are reused as underlay for roads or are buried in an inert waste storage centre.
Other categories of waste
Infectious risk waste (health-care waste) is collected from private individuals/hospitals/laboratories (syringes, bandages, care equipment) that present a risk of infection and contamination. This waste is incinerated in approved incineration plants (at 850°C).
Agricultural waste comes from agricultural activities (liquid manure, manure...) and is treated by specialised centres. Radioactive waste comes from nuclear power plants and is placed under the responsibility of public bodies.
Which actors are concerned by waste management?
Waste management, but also waste prevention, concerns many actors:
Waste producers: households, local authorities, administrations, economic players, etc...
Local authorities in charge of public waste services;
Companies dedicated to waste prevention and management;
Companies concerned by extended producer responsibility (EPR);
Local and regional authorities;
The State.
The choice of service providers can therefore be a delicate stage, particularly because of their multiplicity: waste collectors, treatment centres, global service providers, etc... It can be tempting to choose a single service provider for the management of your waste. However, this choice is rarely the one that is the most profitable and offers the best economic and/or environmental waste recovery.
It is a good idea to carry out a competitive bidding process, requesting quotes from pre-selected companies. The quotation should be based on a detailed description of the waste (quantity, quality, storage) and the services required by the company.
The service provider must detail the rates (containers, removal, transport, treatment, possibly sorting and resale of materials). They must also provide the regulatory documents that prove their declarations, authorisations or approvals.
Can digital technology help me in this process?
Digital is an interesting ally in waste management. Thanks to the automatic dashboards, you will be able to carry out a statistical analysis of the production of waste internally and thus evaluate the cost of waste management. You will thus be able to target the posts/departments that generate the most waste and take appropriate action.
In order to monitor your waste, you can use sensors/probes connected to your various storage areas: the filling rate and sorting errors can thus be reported in real time to the relevant departments.
It may also be wise to provide a dedicated access to software to the service providers in order to ensure the traceability of information throughout its management. For example, for the BSD, data related to hazardous waste can be filled in directly by the carrier via a tablet/smartphone. Using such a digital tool in your company will enable you to consult the information contained in the waste register in real time.
Ensuring a good waste management allows the internal costs optimisation through better control in terms of production levels and waste recovery. Using a dedicated tool saves time and provides an overall view of the situation for each position/department.