Healthcare Facilities and Their Quality & Safety of Care Indicators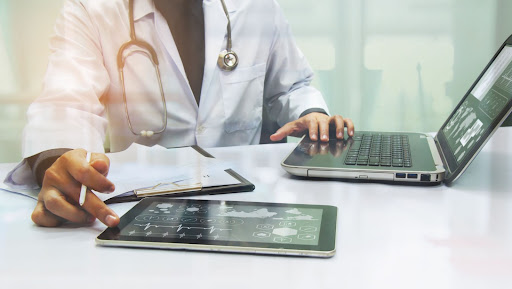 Lord Kelvin, a world-renowned British physicist, mentioned "one can only manage well and improve what one is capable of measuring. This ability is a necessary condition for demonstrating mastery of a specific subject. Healthcare institutions have fully embraced this idea in recent years, which is only natural given the high stakes involved, marked by a solid human aspect and a pervasive ethical component. Quality and safety of care indicators have thus become indispensable tools.
Why are we talking about these indicators? How and what to measure and monitor?
The following article will look into these questions and more.
According to World Health Organisation (WHO), there are around 5.7 to 8.4 million deaths due to poor care quality in healthcare facilities in low and middle-income countries (LMICs). In addition, the costs related to this deficient quality care rise to 1.6 trillion US dollars in these LMICs. In high-income countries, many measures and actions were taken to improve the quality of care provided for patients and to ensure their safety.
The desire to ensure the quality and safety of care in public and private healthcare facilities has resulted in the development of specific and tailored indicators, which have been developed and validated by each country's health-related authorities and governmental bodies. These indicators were developed in close collaboration with healthcare professionals, patients' feedback and experience, and all concerned stakeholders.
The adopted and implemented actions in healthcare facilities must inspire confidence. The reliability of the data collection will greatly depend on the analysis process and a genuine continuous improvement process.
Quality & Safety indicators in healthcare
What is the quality of care?
Quality in healthcare facilities refers to the degree to which healthcare services meet the expectations and needs of patients and healthcare providers. Therefore, quality healthcare must be:
Patient-centred: focusing on the patient's needs, preferences and values on the physical, emotional and spiritual levels.
Effective care: achieving the desired outcomes of the healthcare interventions.
Safe care: protecting patients from harm (medical errors, infections, etc.).
Timely care: providing healthcare services in an efficient and timely manner.
Efficient care: cost-effectively using resources while delivering high-quality care.
Equitable care: providing healthcare services without discrimination based on race, ethnicity, gender, socioeconomic status or other factors.
What is Safety?
Safety in healthcare facilities generally refers to the patient's safety. It is a critical issue in healthcare industries, as it involves the prevention of any encountered harm or injury to patients while receiving medical attention and care. Therefore, healthcare facilities have implemented many actions to ensure patient safety, here are some examples:
Implementing safety protocols related to medication safety, infection control and fall prevention.
Continuous education and training for healthcare staff to ensure the best practices in terms of safety actions.
Reporting and learning from adverse events.
Patient involvement by empowering them to ask questions and provide feedback. This process can greatly improve communication, reduce errors and enhance patient satisfaction.
Why talk about Quality & Safety indicators?
Beyond the demand for transparency on the part of patients and its integration by the concerned institutions, indicators contribute to the quality and safety of care. They also serve as benchmarks for comparisons between different facilities or processes. They are valuable decision-making tools that enhance the resilience and robustness of healthcare systems and services.
Although this approach deserves greater attention and recognition by the general public and confirmed potential users, it allows direct access to information on the level of quality or performance of an establishment. The results are made available for public consultation on dedicated websites, such as The National Health Service (NHS) in the United Kingdom.
The approach is also designed to guide and stimulate policies for the provision of healthcare adapted to different localities. These indicators scrutinise the proper application of recommended best practices and provide operational tools for performance management. They are an essential part of the mandatory evaluation processes leading to healthcare facilities' certifications.
What are the indicators to choose and monitor?
What is the approach?
The type of chosen indicators is directly related to the previously mentioned requirements concerning the quality and safety of care services. They must provide a concrete measurement of the activity or the achievement of objectives. In addition, they must accurately report the proper execution of a healthcare procedure and the result for the patients. Through this aspect, they can establish possible cause-and-effect relationships between a healthcare process and a patient satisfaction-related result.
The proper use of quality and safety of care indicators represents an element of evaluation. Indicators can target either permanent aspects or punctual follow-ups, related to a current event or opportunity.
There can be three categories of indicators:
Structural indicators related to the healthcare facility's capacity, systems and processes to provide great quality care. In addition to compiling results from either electronic medical records or surveys and questionnaires measuring patient experience and satisfaction.
Process-related indicators to maintain and improve the health of patients.
Outcome indicators indicate the impact of the healthcare service on the health status of patients.
Quality and safety indicators are developed by collaborative work and according to previously identified objectives. They are formally validated before sharing them (with a possible testing phase) and are subject to some methodological conditions that can be related to the managerial acronym SMART (Specific, Measurable, Attainable, Relevant and Time-bound). Thus, validation relies notably on notions of relevance, feasibility, reproducibility, temporality and methodological reliability.
Quality & Safety of care indicators examples
The indicators can be adopted under regulatory conditions or just voluntarily. Here are some examples of quality and safety indicators in healthcare facilities: Patient/Family Satisfaction; Adverse Events; Readmission Rates; Mortality Rates; Length of Stay; Compliance with Clinical Guidelines; Patient Safety Incidents; Waiting Times.
By tracking and analysing these and other quality and safety indicators, healthcare providers and organisations can identify areas for improvement and implement strategies to enhance patient outcomes and overall quality of care.
How to ensure data collection?
Healthcare institutions measure and collect data for the quality of care provided by various methods, including patient satisfaction surveys, clinical performance measures, accreditation and certification processes.
As with any analysis or evaluation, the reliability of data collection is essential to draw actionable conclusions. This is the basis of any continuous improvement process and the collection of quality and safety data indicators is no exception. Moreover, there is another essential element that must be considered and never forgotten, strict compliance with professional secrecy and the General Data Protection Regulation (regarding the processing of personal data).
The sources of data depend on the nature of the information sought, the availability of existing or created databases, and the willingness to involve interested stakeholders. They are mainly made up of electronic medical records grouped within the national health data system and used for public health surveillance purposes; patient records; patient feedback and surveys completed and processed by national platforms.
Traditionally, indicators mainly measure available resources for structures, conformity of practices for processes and results achieved.
Each country around the world has its healthcare quality and safety measurement system. For example, in the United Kingdom, we can mention the NHS, the National Institute for Health and Care Excellence, Patient Safety Measurement Unit (PSMU) and many more.
Sharing the results and the analysis of the collected data concerning the selected indicators is important, and it meets three requirements:
Provide a tool for steering and benchmarking for healthcare facilities.
Be transparent to users.
Develop strategic dashboards.
This multifactorial data collection can be facilitated by implementing a dedicated solution. Dashboards allow the automatic retrieval of data concerning the different quality and safety of care indicators and alert pilots for action. Customised dashboards offer the possibility of presenting this information to the management committee and during process reviews. The source of each indicator can be traced via risk mapping, Adverse Event Report (AER), etc. The resulting actions will automatically update the Global Action Plan of the facility.
Each establishment can choose to deploy specific indicators based on its activities or sites.
The quality and safety of care indicators are real markers and key elements allowing the establishment of an inventory and diagnosis of discrepancies concerning a reference while identifying causes and circumstances. The healthcare and social care industry ensures, through the information provided by these indicators, the continuous improvement of the quality and safety of care services within the different establishments.
To go further:
> To help you with your indicators' monitoring discover our KPI/KRI management for healthcare facilities application on the BlueMarket.