Green Building: the CSR benefits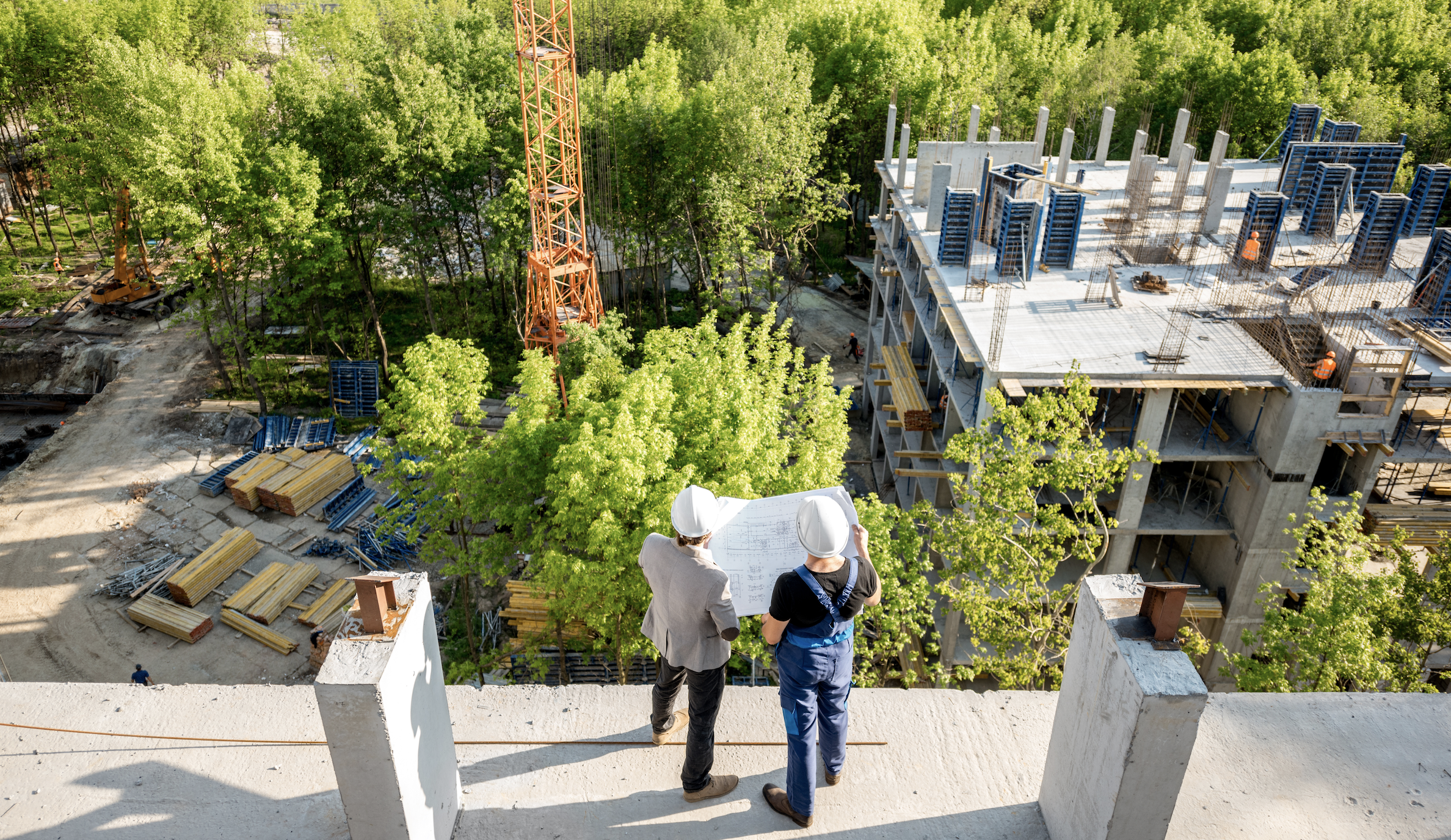 Corporate Social Responsibility (CSR) has become an obligation for most corporations. Organizations' commitment to responsibly manage their social, environmental, and economic impacts directly affects consumer perception, cost structure, and corporate image. Green building is among the best ways for companies to demonstrate their commitment to reducing carbon footprint, employee well-being, and improving the standard of living for all.
What is the role of digital technology in Green Buildings?
Building operations and building materials contribute up to 40% of global CO2 emissions. Green building is a significant CSR tool and statement considering that it is a fixed asset that not only has a long-lasting impact but also represents an important part of an organization's investment. Indeed, about two-thirds (2/3) of the global building area that exists today will still exist in 2040.
What is a Green Building? (Sustainable Real Estate)
According to the World Green Building Council (World GBC), a Green building is: "a building that, in its design, construction or operation, reduces or eliminates negative impacts, and can create positive impacts, on our climate and natural environment. Green buildings preserve precious natural resources and improve our quality of life."
The concept of high-rise buildings that integrate a maximum of living or office space in a limited area is conducive to most large cities which are densely populated, with increasingly limited land and available space.
Any type of premises has the potential to be a Green Building, whether it is commercial or residential (house, office, hospital, warehouse, university, etc).
Green Building standard and certification
LEED (Leadership in Energy and Environmental Design) is the most widely used green building classification system in the world. This standard was created in 1998 by the US Green Building Council to provide a framework for healthy, highly efficient, and cost-saving green buildings.
This green building certification program applies to all building types and all building phases. The rating systems cover a wide range of activities:
LEED for Building Design and Construction (BD+C): residential design and construction

LEED for Interior Design and Construction (ID+C)

LEED for Building Operations and Maintenance (O+M)

LEED for Neighborhood Development (ND)

LEED for Cities and Communities.
The rating systems are based on prerequisites and credits varying slightly depending on the building type and associated rating system. But the principal features assessed are generally the same:
Integrative process
Location and transportation
Sustainable sites
Water
Energy
Materials and resources
Indoor environmental quality
The Shanghai Tower, in China, is the highest-rated Green Buildings in the world with a China Green Building Three-Star Rating (China's "Three Star" Building Rating System) and LEED Platinum Certification. Considered among the architectural marvels ever achieved, this building is endowed with revolutionary technological innovations.
For instance, the exterior surface of this construction is covered with a transparent structure that works as an air buffer and serves as natural ventilation, reducing energy costs. In addition, there are 200 wind turbines integrated at the top of the tower that generate around 10% of the building's electricity. The tower also features a spiraling parapet that collects rainwater that is used for the internal air conditioning system.
Starbucks enthusiastically emphasizes its achievements in certifying more than 1,600 stores in 20 countries to LEED standards and has committed to designing, building, and operating 10,000 "Greener Stores" by 2025.
The benefits of Green Buildings
According to a study by the United Nations Environment Programme (UNEP), buildings are responsible for 30% to 40% of global energy usage and generate 40% of solid waste.
Green buildings have a net positive environmental impact throughout their life-cycle, from design to construction, operation, maintenance, renovation, and demolition. The benefits of green building can be categorized into 3 dimensions:
Economic:
Environmental:
Greenhouse gas emissions (GHG) reduction: according to the

UNEP

, the building sector has the largest potential for GHG reduction (green buildings achieving Green Star certification in Australia produce

62%

less greenhouse gas emissions than average Australian buildings)
Energy and Water consumption reduction: LEED-certified green buildings in the United States and other countries use

25% less energy and 11% less water

than non-green buildings.
Social:
Improve employee/tenant work performance: better indoor air quality (low CO2 and pollutant concentrations and high ventilation rates) can lead to

performance improvements of up to 8%

Increase cognitive scores (brain function): green building, well-ventilated office workers see

a 101% increase
The role of Digital in Green Building Management
With the current technology at our disposal, the Building Sector has the largest potential to significantly reduce greenhouse gas emissions at a minimal cost.
Here are the most prevalent digital technologies in the Green Building sector:
Digital Twining:
A digital twin is a computer program that uses real-world data to create simulations that can predict how a product, design, or process will perform. These programs integrate the Internet of Things (Industry 4.0), artificial intelligence, and software analysis to improve performance.
This technology is highly relevant for investors, companies, architects, designers, engineers, and even end-users in the conception phase of green buildings. Virtual modeling has become an indispensable step in modern engineering to picture a structure as a complete virtual ecosystem and simulate innovation performance.
Building automation:
It is the automatic centralized control of a building's functions. A computer-based control system called a building management system (BMS), that automatically controls and monitors the building's mechanical and electrical equipment such as HVAC (Heating, Ventilation, and Air Conditioning), lighting, shading, Access Control, Security Systems, etc.
The objectives of this technology are to reduce energy consumption, minimize operation and maintenance costs, increase safety and security, generate energy historical performance documentation, allow remote access and monitoring, improve occupant comfort and finally improve the life cycle of equipment and associated utilities.
Residents Digital Application:
These are digital apps that enhance the experience of residents and tenants through services like rent payment, repair requests, or just delivery services. This type of application includes chat features that connect tenant communities. Thus, facilitating the exchange of information for events such as fire drills, updates on the facility's equipment, renovation, and the possibility for tenants to make feedback and suggestions.
While CSR widens the list of relevant aspects of an organization's social and environmental impact to be considered, including green buildings in the CSR strategy has to be paramount. Green buildings are more efficient in terms of operating costs, which improves the long-term cost structure. Investing in green building is also a signal of the organization's commitment to CSR that affects consumer, employee, and other stakeholder attitudes towards the company.
For more informations:
> Discover on BlueMarket the application on Corporate Social Responsibility