ESG Indicators & Data Collection for Multisite Organizations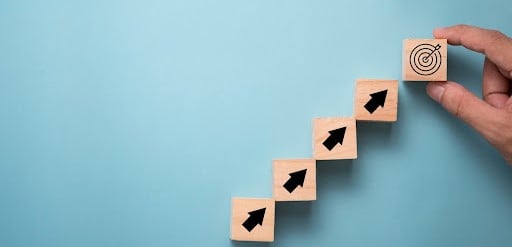 In today's business landscape, Environmental Social and Governance (ESG) has permeated discussions and emerged as a central component in developing new strategies across numerous industries. However, collecting and analyzing all the necessary data concerning the adopted ESG metrics can be challenging, especially in a multisite environment. Companies are then faced with communication challenges, data centralization, and ensuring all the information is reported.
Throughout this article, we will see a brief overview of the ESG aim in companies, the challenges faced by multinational/multisite companies, and their corresponding solutions.
ESG status in 2023
ESG strategies are now at the core of many companies as they aim to comply with and achieve the sustainable development goals set by the UN and to achieve carbon neutrality in the upcoming years. All these actions are set to preserve our planet and secure a safer place for employees and all stakeholders.
Therefore, many collaborations have been put in place between many organizations, governments, environmental certification parties, and many more, to establish new standards related to ESG. These standards are set strictly to reduce greenwashing and happy washing and take concrete actions related to the environment and society.
These collaborations have led for example, to the creation of the IFRS S1 & S2 standards by the ISSB (International Sustainability Standards Board) at an international level and the ESRS (European Sustainability Reporting Standards), yet to be officially published, by the European Union under the CSRD directive. These huge sets of standards were created with internationally recognized ESG frameworks, scoring, and monitoring bodies (the TCFD, CDP, GRI, etc.). Some countries even took the climate disclosure act to another level by proposing hard laws to be established in their country, such as the US's Securities and Exchange Commission climate-related disclosure standards
To facilitate the adoption of appropriate ESG strategies by companies and guide them through the process, there exist standards for environmental management, such as the ISO 14001 standard. This standard offers numerous criteria and guidelines for implementing processes that effectively minimize the environmental impact of business operations. Furthermore, ISO 26000, which focuses on Corporate Social Responsibility (CSR), provides valuable guidance for organizations embarking on the path of sustainable development. ISO 26000 holds particular significance for companies in the early stages of their sustainability journey. In addition, some other standards and labels can help companies prepare the "S" in ESG, such as B Corp Certification rewarded to companies that meet rigorous social performance standards.
All these ESG frameworks, reporting standards, directives, and laws can help and guide companies to adopt the most appropriate strategy according to their business operations. However, when it comes to collecting, processing, and analyzing data, it is easier said than done, especially in a multinational/multisite company.
The Challenges Facing the Multinational or Multisite Companies
Collecting data for Environmental, Social, and Governance (ESG) indicators poses numerous challenges for multinational or multisite companies. These difficulties are often amplified due to the complexities of managing operations across multiple locations, navigating diverse regulatory frameworks, and varying cultural contexts. Some of the key challenges include:
Data Standardization and Consistency: Standardizing and ensuring consistency in ESG data becomes challenging as different sites or subsidiaries often employ varying systems and methodologies for data collection. Consequently, this can lead to difficulties when attempting data aggregation for reporting purposes.
Fragmented Data Sources: Managing decentralized data sources can be an obstacle for companies operating in multiple locations, as it hinders the consolidation and centralized access to the necessary ESG data.
Regulatory Variations: Compliance with diverse ESG reporting requirements and regulations becomes burdensome for multinational and multisite companies due to the variations in standards across different countries or regions. It necessitates a comprehensive understanding of local reporting frameworks to meet the respective obligations. This is the case for IFRS S1 & S2 at an international level and ESRS standards at the European level.
Language and Cultural Barriers: Companies operating in different regions may encounter language barriers and cultural differences that can impact data collection processes and result in misinterpretations or inaccuracies
Data Accuracy and Reliability: The challenge of collecting accurate and reliable data from multiple sites arises from discrepancies in data collection methods, data validation processes, and the possibility of human errors.
Scope and Materiality: Determining which ESG indicators are material to each specific location or business unit can be complex. Companies need to tailor their ESG data collection to suit the unique impacts and risks f each site. Companies operating in Europe and outside might find themselves between simple and double materiality due to the CSRD requirements and on the other hand the IFRS's requirements.
Supply Chain Complexity: ESG data collection from suppliers and subcontractors poses challenges for multinational companies with complex supply chains spanning multiple countries. These difficulties stem from limited transparency and data accessibility in the supply chain network.
Data Transparency: Some ESG indicators, especially social and governance-related, may rely on qualitative data, and ensuring transparency and consistency in such data can be difficult.
Data Privacy and Security: The collection of ESG data often involves dealing with sensitive information, making it demanding to ensure data privacy and security compliance across various jurisdictions.
Technological Integration: Establishing a robust technological infrastructure for integrating diverse data sources and systems across multiple locations is essential, but achieving a seamless data flow can present a significant challenge.
To overcome these challenges, companies should implement strong data governance policies, invest in standardized data collection and reporting systems, conduct regular audits, and foster a culture of data transparency and accountability across the organization and all locations.
Digital Technology as a Solution for These Challenges
Digital technology plays a crucial role in helping multinational or multisite companies tackle various ESG challenges. It can ensure data standardization and consistency by implementing centralized data platforms and standardized data collection protocols.
Data integration platforms address fragmented data sources, enabling efficient access and analysis of ESG data, therefore accessibility is made easy and possible from any place and at any time all over the world. In addition, in the same company, the digital platform can be customized so that the language can be automatically modified in each region. This can easily harmonize and greatly improve data interpretation and reliability. Automation and tailored software solutions assist in dealing with regulatory variations across different jurisdictions.
Blockchain technology enhances supply chain transparency, facilitating ESG data collection from suppliers. Digital platforms ensure data integrity and transparency for qualitative data, and robust data encryption safeguards sensitive information to comply with data privacy regulations. Scalable data integration and analytics streamline technological integration, aiding seamless data flow.
Furthermore, digital technology offers self-assessment modules, which serve as vital tools for companies seeking to assess their ESG performance. In addition, these modules can help companies to score and rate their ESG performance and can greatly improve benchmarking performance.
By leveraging digital technology and data-driven solutions, multinational or multisite companies can overcome the challenges associated with ESG data collection, analysis, and reporting, ultimately promoting sustainable and responsible business practices.
ESG is now an essential element in every business strategy and operation regardless of the company's industrial activity. However, the challenge regarding ESG data collection and processing is even greater when it comes to multinational and multisite organizations. Digital technologies can be an important ally and essential lever to address these challenges and ensure data transparency, accountability, and consistency.
Ensure easy, fluent, and centralized data collection on a single platform