3 essential criteria when choosing an EHSQ software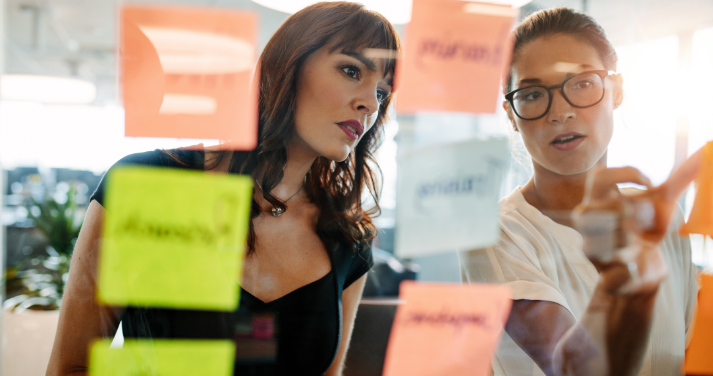 Digital transformation has intensified in recent years. This trend is accompanied by a plethoric offer of players and solutions, including in the Quality and EHS fields. So what are the fundamental criteria when choosing a solution in 2020? Let's have a quick overview.
While office automation tools and email file exchanges are still well established in the daily life of some EHSQ professionals, these practices have shown their limits and are tending to disappear in favour of dedicated solutions. Many players in the IT industry have understood this and have positioned themselves in recent years. They have developed alternatives that are more or less fortunate, robust or secure.
However, some solutions meet all the criteria of this digital transformation. Companies will always want to improve their performance. A "portmanteau word" that actually translates into concrete actions such as the automation of repetitive or low value-added tasks or the implementation of an automated collection system for precious DATA and its processing. The advent of SaaS (Software-as-a-Service) significantly contributes to this quest for performance. Let us pay tribute to the pioneering players in this field (such as BlueKanGo in France).
So let's put ourselves in the users' shoes. In this digital and startups trends , choosing a solution becomes a real uphill battle as the offer is so wide. Just take a look at your favorite search engine to see it. Here are three criteria to help you see more clearly and help you in your reflection.
Criterion #1: The winning duo: Autonomy / agility
Autonomy is a fundamental criterion. Choosing a solution should not imply being bound with the publisher. As matter of fact, many companies use specific developments carried out internally or outsourced. These custom developments often imply a fixed solution. The slightest change or adaptation requires to call upon the IT department, which is already very busy responding to an increasing internal demand or securing an information system that has become complex over time. In the case of a service company, these requests are generally subject to invoicing.
In 2020, you need to be autonomous. When you want to, you must be able to digitize whatever process without going through computer code (and your IT department). The key is the tool's configuration capability. To do this, focus on "business" solutions built around a highly customizable architecture. It is indeed up to the solution to adapt to your processes and not the other way around. The more autonomous you are in your service, the more agile and responsive you will become, which is essential in the digital era.
Of course, to gain this autonomy, it is essential at the beginning to rely on the editor and their teams to get started quickly and avoid long deployment times. Some editors rely on EHSQ trained engineers for configuration and training. This brings a real business dimension that eases exchanges.
Autonomy also means benefiting from clear contractual exit conditions, defined from the beginning in order to avoid any prohibitive backtracking in the event of disengagement. The ideal would be to turn to a publisher who does not have a commitment period.
Criterion #2: Think "Global
For the company (and the EHSQ department), it is complex to manage multiple contracts with IT publishers and start-ups. This implies a multitude of applications that are going multiple directions and do not communicate with each other or with the Information System. It is therefore essential to focus your acquisition strategy, as much as possible, on a global digital solution that covers all EHSQ fields and processes.
Moreover, digital as well as EHSQ is EVERYONE'S BUSINESS. Digitization only works if all interested parties are involved. The EHSQ service is primarily concerned, of course, but also employees and certainly subcontractors, customers, partners... Indeed, there cannot be a part of the company digitized and another part still on paper or office automation tools, requiring file exchanges by email...
Finally, when contracting, keep the "Global" reflex. Indeed, the pitfalls often cited when acquiring a solution are often a confusing contract, hidden costs, a poorly adapted "training package", specific IT developments, interfacing costs with the IS, which are added as the project progresses. To avoid these difficulties, choose an all-inclusive service (monthly subscription, configuration, training, assistance). More and more SaaS editors in particular are offering this type of package.
Criterion #3: A foolproof technology
The third criterion to be taken into account is, of course, the proposed technology. It is necessary to ensure that the solution meets current standards. A "must have" in 2020 would be, for example, to have a solution that meets the mobility situations inherent to EHSQ professions. When we say mobility, we are talking about a platform that is accessible regardless of the device used internally: desktop, laptop, tablet or smartphone. This implies that the tool must be "responsive". This means that the platform automatically adapts to the support and its resolution.
Mobility means accessibility and therefore a tool that can be used in all working conditions, such as in dead zones or ATEX areas. To do this, like Google, it will be necessary to ensure that the editor offers an offline mode to overcome connection problems in the field, with automatic data synchronization when the connection is restored. Applications are now available for download on Appstore for even greater user-friendliness and an improved user experience.
Finally, to go further, having an application generator is a huge advantage. Indeed, it implies the possibility to "digitize" processes yourself and to respond to an internal demand in complete autonomy. Also make sure to check the tool's ability to interface with the information system (the famous APIs). The tool must be able to exchange and retrieve information automatically to avoid unnecessary input or manipulation.
Other criteria are obviously important such as support, assistance or security, but are already part of the prerequisites and services that must be expected from a publisher. Now that you hold all the cards needed, all you have to do is make the right choice.
Learn more :