ISO 14001: Why set up a digital EMS?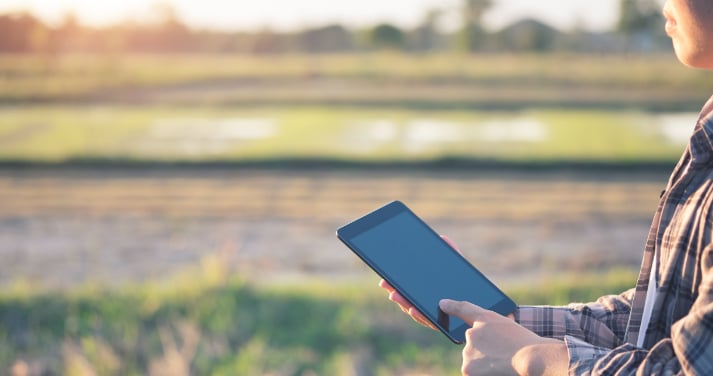 The climate emergency confronts the company with these responsibilities. Customers and partners alike are increasingly sensitive to companies' commitment to the environment. Some organizations are ISO 14001 certified. This achievement is generally a positive message. For others, there is still a long way to go. So what to rely on when you are in charge of the environment? How to meet the requirements in this area?
ISO 14001 standard: what for?
ISO 14001 is an international standard. It defines the requirements for an environmental management system. It provides companies with a framework to continuously improve their environmental performance in order to reduce costs, waste, avoid costly fines and show investors and stakeholders that they are growing sustainably.
As in the case of ISO 9001, the key to the success of an ISO 14001 environmental management system is the implementation of procedures to identify environmental objectives and their deployment in all other activities/sites of the company.
The ISO 14001 standard requires companies to document an environmental policy and make it available to interested parties.
In addition, procedures should be established for monitoring the environmental aspects and impacts of products, activities and services. Based on these environmental aspects and impacts, indicators and targets are then established. They must comply with the environmental policy.
As in the case of a quality management system, internal audits of the environmental management system are carried out regularly. They ensure that requirements are met and that nonconformities are identified and addressed.
An ISO 14001 environmental management system must follow the Plan> Do> Check> Act structure applied in all ISO standards (see article Action plan: how to be more effective when managing it?).
Plan: Establish an environmental policy and set the environmental performance objectives that are to be achieved in the short, medium and long term, and then plan actions to achieve these objectives.
Do: Implement actions and monitor performance indicators.
Check: Conduct internal audits to assess the effectiveness of the system.
Act: Analyze the non-conformities raised during the audit and implement corrective and curative actions.
Recover environmental data, a time-consuming job
Following the requirements of ISO 14001 and achieving the desired environmental performance can be difficult and time-consuming. Indeed, the challenge of achieving environmental performance lies in the ability to collect accurate data and perform advanced analyses to produce information that can be used in real time.
Paper-based methods and office automation tools to monitor and control compliance with ISO 14001 generate far too much work.
Indeed, identifying the requirements applicable to the company's activities requires hours of work. In addition, this data is usually entered manually (and even several times) on a spreadsheet. A tedious job. The same is true for collecting and identifying the environmental aspects of activities and the resulting impacts.
This has an impact on the quality of the analysis of environmental impacts and subsequently the implementation of effective measures. Indeed, the image of environmental performance may be incomplete (missing / incorrect data, sloppy analysis, ...). The services in charge of the business environment therefore need a better approach.
Towards a connected EMS
The digital revolution has completely reorganized the way companies plan their processes and measure their performance. It could create commercial and operational risks, but most importantly it will generate new opportunities for performance optimization.
The fundamental change lies in the way companies and workers interconnect to be more productive, more efficient. With the Environmental Management System (EMS) granting companies the benefit of moving from a complicated system with artisanal tools to a collaborative and intuitive system.
Digitizing your EMS (with an EHSQ software for example) is an opportunity for a Sustainable Development Manager to drastically reduce the time spent on administrative tasks. This allows them to focus on high-value tasks.
A digitized EMS is the possibility of automatically having a mapping of environmental impacts and aspects, and of automatically calculating environmental indicators. Evaluations are becoming more effective and analyses more thorough. It is also time-saving during internal environmental audits with predefined online checklists and instant dissemination of results to stakeholders. This will improve the monitoring of regulatory requirements and actions.
It is important to conclude by stressing that whatever the sector or budget of a company, the digitization of EMS will enable it to be part of a continuous improvement and sustainable management approach that is consistent with the requirements of an ever-changing environmental regulation and a world in full ecological transition.
Go further
> Waste Management: Where to Start
> Digitize your EMS with BlueKanGo