Digital Confined Space Technologies : Improving Worker Safety and Efficiency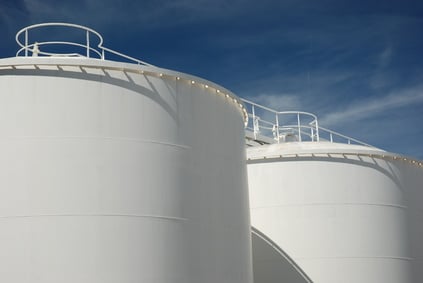 Confined space is one of the most dangerous workplaces due to various hazards unique to this environment. Workers are exposed to noxious fumes, reduced oxygen levels, and risk of fire hazards. This type of intervention is regulated, and its coordination and planning are often complex due to the nature of confined space work. As far as possible, it is advisable to avoid working in such conditions. When there are no other options, there are strict regulations and good practices to follow.
What tools can be deployed to improve worker safety and efficiency in a confined space workplace?
Companies strive to build a healthy workforce and a safe workplace by adopting best practices and taking steps to improve workplace health and safety (WHS) capabilities. Employers are responsible for the safety of their employees, they have to identify workplace hazards and take adequate measures to eliminate or reduce the risks. For some industries, there are works that are inadvertently located in "confined spaces", places that are not necessarily designed for people, but just large enough for workers to enter and perform certain unavoidable jobs.
The main difficulty when it comes to this particular workplace is the lack of information from inside the confined space. The traditional safety attendants are limited in their means to act. Should an accident occur within a confined space, there are few means to alarm workers inside and little information available to guide rescue personnel. That makes it difficult to concretely identify and learn from the incident. Fortunately, nowadays, there are confined space technologies that help mitigate the dangers and risks.
What are confined spaces?
According to the Occupational Safety and Health Administration (OSHA) : "A confined space has limited or restricted means for entry or exit and is not designed for continuous occupancy." Confined spaces include, but are not limited to, tanks, vessels, silos, storage bins, hoppers, vaults, pits, manholes, tunnels, equipment housings, ductwork, pipelines, etc.
OSHA categorized "permit-required confined space" (permit space) a workplace that has one or more of the following characteristics:
Contains or has the potential to contain a hazardous atmosphere;
Contains material that has the potential to engulf an entrant;
Has walls that converge inward or floors that slope downward and taper into a smaller area which could trap or asphyxiate an entrant;
Contains any other recognized safety or health hazard, such as unguarded machinery, exposed live wires, or heat stress.
The top 5 Hazards That Make Confined Spaces Dangerous Places
Before you can tackle the risks associated with confined spaces, you need to be able to identify when work is being carried out in confined spaces, and the hazards associated with the confined space. in a confined space, your movement may be restricted. This can make escape difficult, and the consequences of hazards much more serious.
Oxygen Deficiency
In a confined space, the lack of oxygen is a common phenomenon due to various natural reactions. In these places, various biological processes or chemical reactions occur such as rotting of organic materials, rusting of metals, combustion, etc., or absorption of air on steel surfaces, especially when these are wet. There are also cases of displacement of air by another gas during work in a hydrocarbon reservoir, or a reaction between certain soils and oxygen during underground drilling work. When the level of oxygen in the atmosphere is not within the range of 19.5% to 23.5% by volume; or the the level of flammable gas or vapor in the atmosphere is 10% or more of its lower explosive limit, it is considered a "hazardous atmosphere".
In 2014, three crew members collapsed and died at Goole Docks after entering a cargo hold. The oxygen levels within the compartment had been depleted, likely by the timber cargo, with levels of 5% - 6% recorded at the compartment deck.
Toxic Atmosphere (Gasses, Fumes and Vapors)
Within confined spaces, a toxic atmosphere can cause a variety of acute effects, including impairment of judgment, loss of consciousness, and even death. This phenomenon occurs due to the presence or ingress of hazardous substances such as poisonous gasses and fumes that can accumulate in confined spaces, especially if there is a lack of ventilation.
The presence of those substances is due to various reasons such as: formation or release from under scale and in brickwork, resulting from the disturbance of sludge and other deposits, remaining of the previous processing or storage, infiltration from a poorly insulated neighboring plant, etc.
Flowing Liquid or Free Flowing Solids
Liquids can quickly flood confined workplaces, especially in drainage or sewer works, trapping and potentially drowning workers there. Solids in powder form can also flow into the confined space causing suffocation, burns and other injuries resulting in an asphyxiating atmosphere.
Excessive Heat
Heat can rise quickly due to the enclosed nature of a confined space. The conditions in these particular areas can quickly increase the risk of heat stroke or collapse due to heat stress. A phenomenon that occurs during construction work in certain geographical areas, high temperature work or natural heat conditions can cause a dangerous increase in body temperature. The risk can be exacerbated by wearing unsuitable personal protective equipment (PPE) or by a lack of ventilation.
Flammable or Explosive Atmospheres
A flammable atmosphere including vapors, liquids, gasses, or combustible dust suspension in the air within the confined space can increase the risk of fire and explosion. The risk is further increased when high temperature work or tools that can cause sparks are used in the confined space. If a flammable atmosphere inside a confined space is ignited, an explosion may occur causing the expulsion of hot gasses and the disintegration of the structure. And like oxygen deficiency which can be lethal, oxygen enrichment is also extremely dangerous because it is a phenomenon that increases the risk of fires and explosions.
Confined Space law and Industry Standards
Here are Singapore's Workplace Safety and Health (WSH) laws that apply to Confined Space work. The Ministry Of Manpower (MOM), whose mission is to develop a productive workforce and progressive workplaces for Singaporeans, has made those regulations for employers to comply with.
Employers must implement a confined space entry permit and have a control system in place so that there is no entry or work in a confined space without evaluation and entry permit. Anyone who contravenes this regulation commits an offense and is liable, on conviction, to a fine of up to $20,000 or imprisonment for 2 years.
Digital Confined Space Monitoring tools
Digital Confined Space Monitoring (DCSM) is a process that combines people and technology to make confined space work more insightful, safe and efficient. DCSM consists of combining a series of components such as cameras, intercoms, alarms, probes and sensors, inside and outside the confined space, which will allow two-way communication and the collection and transmission of data from the field to the attendants at the monitoring station.
The ability of these technological components to automatically collect data is practical for confined spaces work, but what makes the whole set really powerful is to incorporate the data into a digital platform. A unique platform that centralizes and aggregates the data to streamline decision-making and operations. This tool will improve employee safety and welfare, and minimize errors and promote consistency.
Here is a selection of the most relevant modules and applications that your digital platform should cover:
This module has different functions dedicated to the identification of risks and the evaluation of the effectiveness of measures in a single tool. It allows the users to organize and monitor actions in a global action plan; share the progress of actions with all stakeholders; react and make decisions quickly thanks to the availability of real-time data; and access the whole package on mobile devices (smartphones and tablets). Indeed, using these devices to continuously display information to identify changing conditions and act quickly to prevent accidents is vital.
The management of occupational risks is not limited to the optimization of occupational health and safety contributions but is part of a global prevention and management strategy. This module simplifies and monitors your procedures efficiently. You can set up a global strategy and concrete actions to guarantee a healthier and safer working environment for your employees.
An Electronic Permit to Work (e-PTW) is a work authorization software and system that can synchronize operation and maintenance, scheduled and unscheduled work between organizations. This tool manages access controls and allows authorized workers to access a confined space. But beyond that, this module integrates the management contractors, facilitating remote supervision and control of their work. This is an accurate compliance tool that improves health and safety management, increases operational efficiency and productivity.
This module has functionalities dedicated to manage occupational risk, guarantee compliance to regulations and good practices, Improves site's enforcement via a rigorous access control, tracks and reports all PTW requests, and ensures all stakeholders are given visibility on PTW status.
Work instructions contribute to the safety and productivity of your employees, but also to ensure compliance with requirements and good practices. To be effective, work instructions must be available and up to date at all times. This application enables you to create work instructions easily and to share them across your organization. The tool should be simple, intuitive and accessible regardless of the technical competence of the users. The integration of cameras, intercoms, alarms, probes and sensors contributes to instructions enriched with photos, videos and annotations to facilitate the understanding of the instructions (evacuation process, Personal Protective Equipment, etc ) by the workers.
With preconfigured dynamic dashboards and preconfigured enriched instructions, this tool helps users to: centralize, standardize and track information; easily create and share (multi-site) enriched instructions (video, annotations, etc.); eliminate and replace paper-based processes; and finally increase efficiency.
Besides space constraints, visibility is a condition second to none in a confined space. Visibility will greatly improve the quality of work and the speed of identifying and reacting to hazards. In the event of an emergency, Digital Confined Space Monitoring (DCSM) technology can provide better visual conditions, real-time environmental readings, and remote communication that greatly improve response measures. When your system is equipped with software driving digital input and output logs and DCSM technology, you can mitigate confined space occupational risk by providing valuable data to make informed decisions for performance improvements.
Go further
> Discover the application about e-Permit to Work (e-PTW) by ESC