Deconfinement: good practices to adopt in companies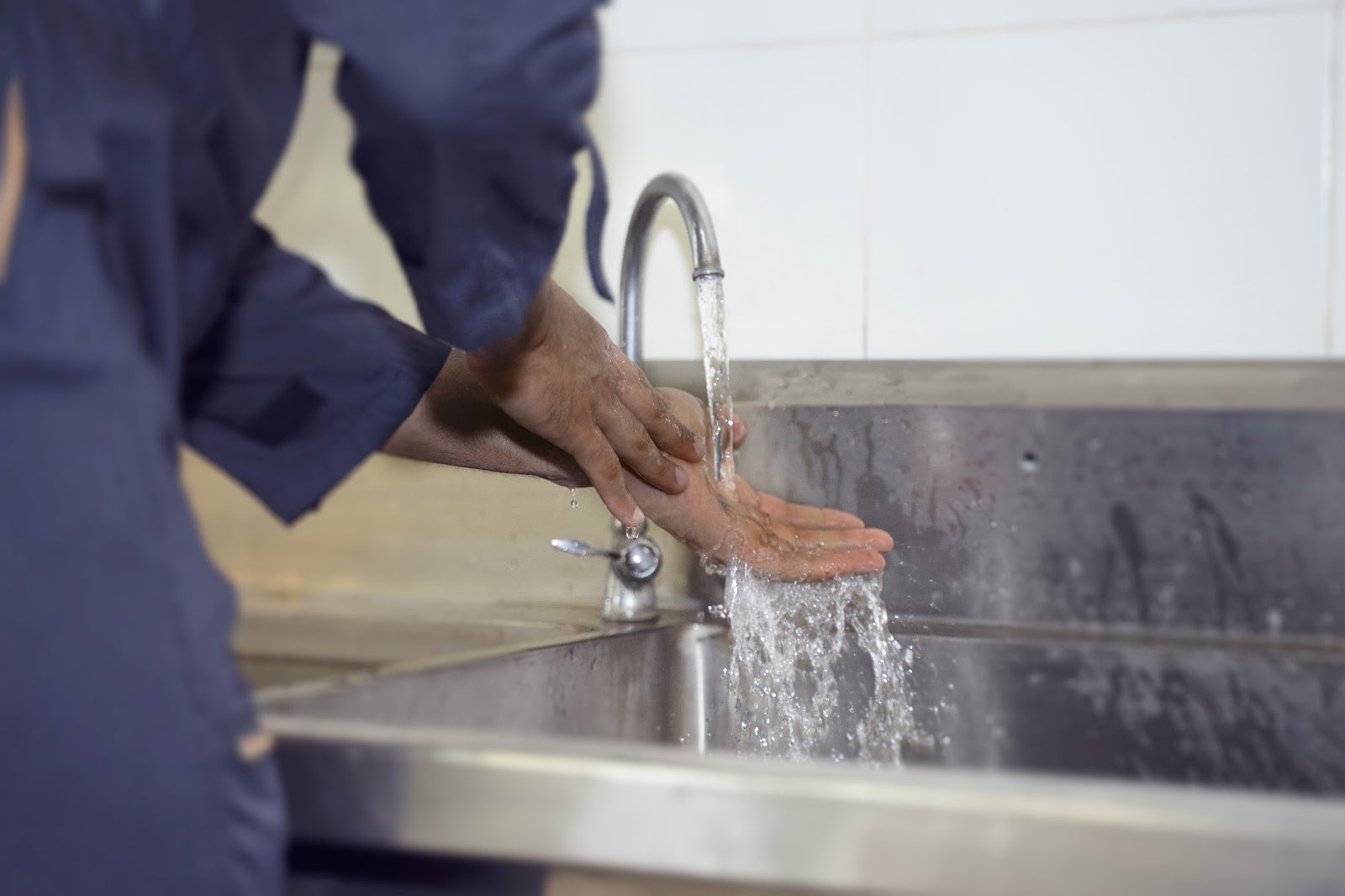 In the context of the COVID-19 epidemic crisis, companies had to update their single document (single assessment document for professional risk) and to implement various measures to ensure the most optimal deconfinement possible.
What measures are recommended in companies to ensure the health and safety of workers?
This article aims to help professionals identify the best practices to be implemented in order to guarantee a safe recovery of the activity.
The French Ministry of Labour has moreover previously drafted several "Fact sheets for professionals" adapted to every business sector to help employees and employers in the implementation of protective measures against COVID-19.
Reorganizing health/safety principles
First and foremost, each company must update their single assessment document.
All employees and employee representatives must be kept informed of all health and safety issues within the facility. It should be noted that communication remains a key element in the success of deconfinement!
Also to ensure internal dialogue, it would be wise to appoint a "crisis referent", who will have several roles:
organizing the way out of the crisis, for example by explaining the new modalities concerning the work organization;
monitoring the recovery of activity, by identifying key indicators in particular;
ensuring internal communication between key players;
providing feedback on the management of the business resumption process.
These different principles need to be combined with a number of measures which are described later in this article.
Adopting "barrier" actions and measures
Some more sensitive sectors (such as food processing or health) are already accustomed to certain practices such as hand washing or the use of gloves, for example.
Among the "barrier gestures" to be adopted:
wash your hands several times a day with liquid soap or by rubbing your hands with a hydro-alcoholic solution;
using the crook of the elbow or a handkerchief to cover your nose and mouth when coughing and sneezing;
use disposable tissues for runny noses;
do not shake hands or kiss;
avoid touching your face, eyes, or mouth;
respect social distancing measures.
All employees must be informed of these safety instructions via various displays on the work stations for example, or in common areas. It could be useful to remind employees of these measures during "Safety Toolbox Talks" preferably organized remotely by telephone or videoconference when possible, or in person, while respecting the distance.
Adapting the office space
Respecting social distancing
Social distancing must be adopted within the premises and the employer must reorganize the work spaces if necessary.
It can be useful to use in a marking system, for example with floor strips, as well as a direction of traffic in the corridors (even if this requires a little more walking in the premises!). The employer can organize arrivals/departures by proposing dedicated time slots: this will limit crossings between employees.
Access to collective spaces (break room, canteen) must be supervised in order to reduce the number of employees present at the same time. The maximum number of persons allowed should be displayed at the entrance to each room.
Clean and disinfect the office space
All the offices and in particular the desks shall be cleaned and disinfected regularly. This is also the case for some surfaces such as door handles, switches, stair railings, lift buttons, tap heads, etc.
Special attention must be paid to collectively used equipment such as printers or telephones. Household wipes or other surface-compatible products can be used to clean equipment (keyboards, telephones, computer mouse, etc.).
Finally, hydroalcoholic gel should be made available if possible.
Production management
A number of changes are to be expected for companies involved in production activities (in particular as a result of social distancing measures).
It will primarily involve adapting Good Hygiene Practices (GHP) to reinforce the preventive measures already in place. This obviously involves the implementation of individual protective equipment and associated training.
This is the time to renew the compulsory training courses (hygiene training, electrical risk training, etc.) and to step up the periodic checks on equipment (lifting equipment, electrical installations, ventilation, etc.).
Customer and supplier management
The Business Continuity Plan (BCP) will allow you to evaluate the situation of each of your customers/suppliers. The employer must inform the latter of the conditions for resuming activity.
The supply chain must be adjusted according to the availability of your suppliers: this requires a review of your raw material stocks carried out upstream. In terms of production, you also need to define a finished goods inventory status in order to set target objectives for future sales orders.
With regard to product take-back, the aim is to define associated barrier measures and, if necessary, to adapt customer contracts to this context.
Thus, we can see that situations of health crises or pandemics lead to organizational changes within companies. Employers need to adapt in order to ensure the health and safety of their employees, but also that of their customers/suppliers/consumers.